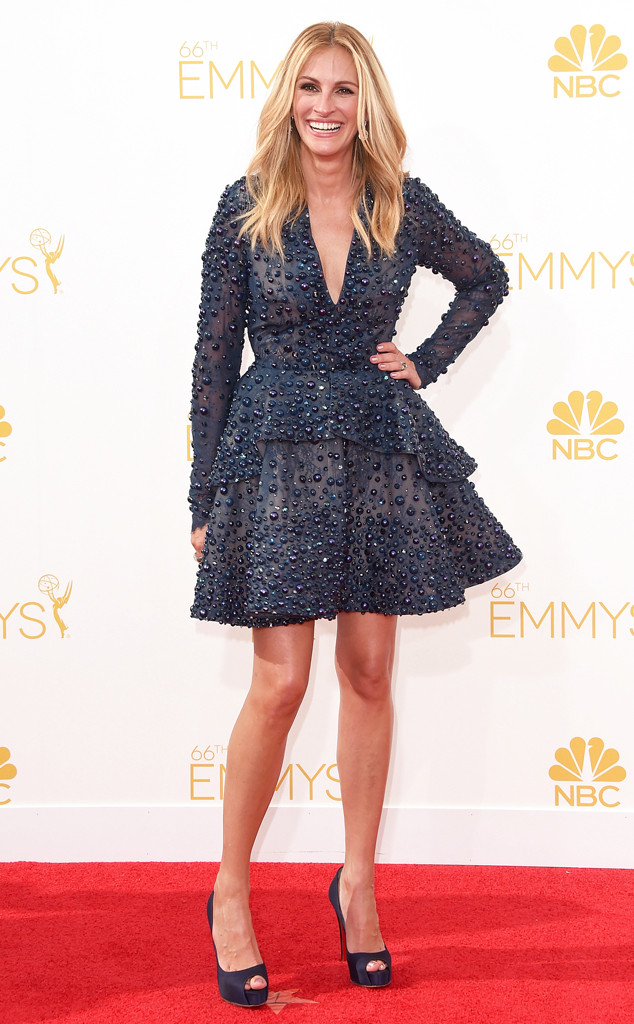 Jason Merritt/Getty Images
There's nothing like having Julia Roberts, Halle Berry, Kerry Washington and Matthew McConaughey beamed into your living rooms.
But for all the televised action going on during last night's Emmys, there was a lot happening when the cameras weren't rolling.
Here, we give you five things you didn't see on the telecast of the 2014 Emmys:
1. Commercial Breaks: While you watched commercials, the audience at Nokia Theatre L.A. Live was treated to clips from past Emmys. Melissa McCarthy stood up from he seat and looked up at the big screen to the side of the stage to watch herself win Best Actress in Comedy Series a couple of years ago. There were also videos of Lucille Ball and Milton Berle, Fred Astaire, Lily Tomlin and Tony Danza, among others.