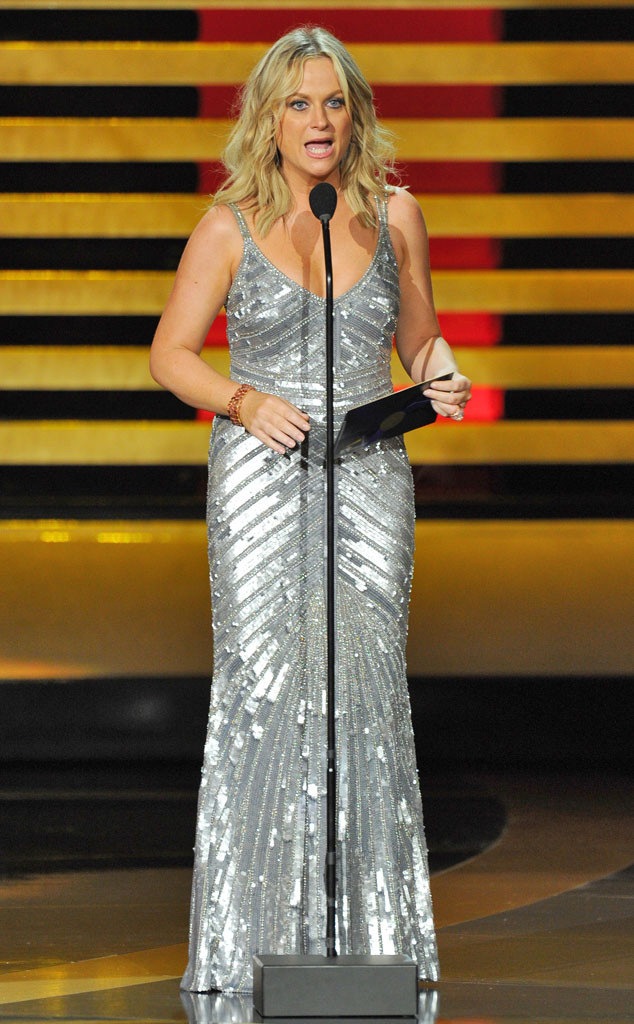 Vince Bucci/Invision for the Television Academy/AP Images
We can never (we repeat: NEVER) get enough of comedian Amy Poehler. So when she presented an award at the 2014 Emmys, our hearts were filled with joy. Not only does she constantly manage to look stunning on red carpets, but she's got one of the best senses of humor in Hollywood.
Seth Meyers, the event's host, kicked off the event before introducing Poehler, who presented for the Outstanding Supporting Actor in a Comedy Series category. He introduced Pohler in the best way: "Please welcome my beautiful and talented friend, Beyoncé!"
As if Poehler's introduction wasn't enough, she continued on with some hysterical one-liners.