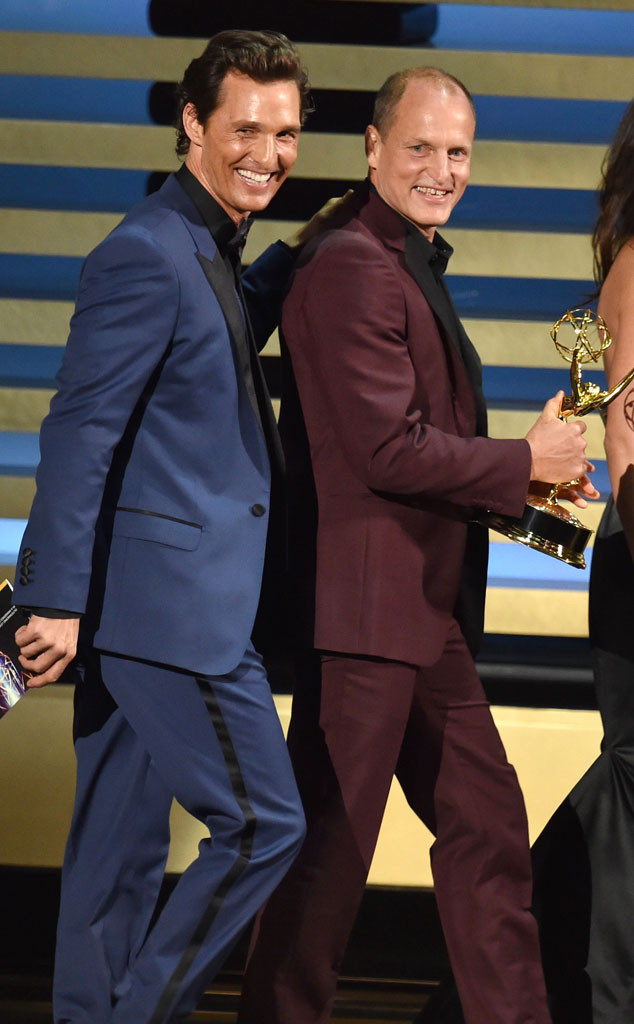 Kevin Winter/Getty Images
If you love the True Detective duo of Matthew McConaughey and Woody Harrelson, they just became a little bit more loveable.
As one Twitter user pointed out, the pair's blue and maroon suits are terrifyingly similar to a certain A Night at the Roxbury pair. Steve and Doug, portrayed by Will Ferrell and Chris Kattan respectively, wear suits that are a little more tacky (read: shiny) than the Emmys nominees, but the similarities are apparent.
If you're looking for a little more proof beyond outfit choices, McConaughey and Harrelson are also complete goofballs when they're together...just like the Roxbury pair.