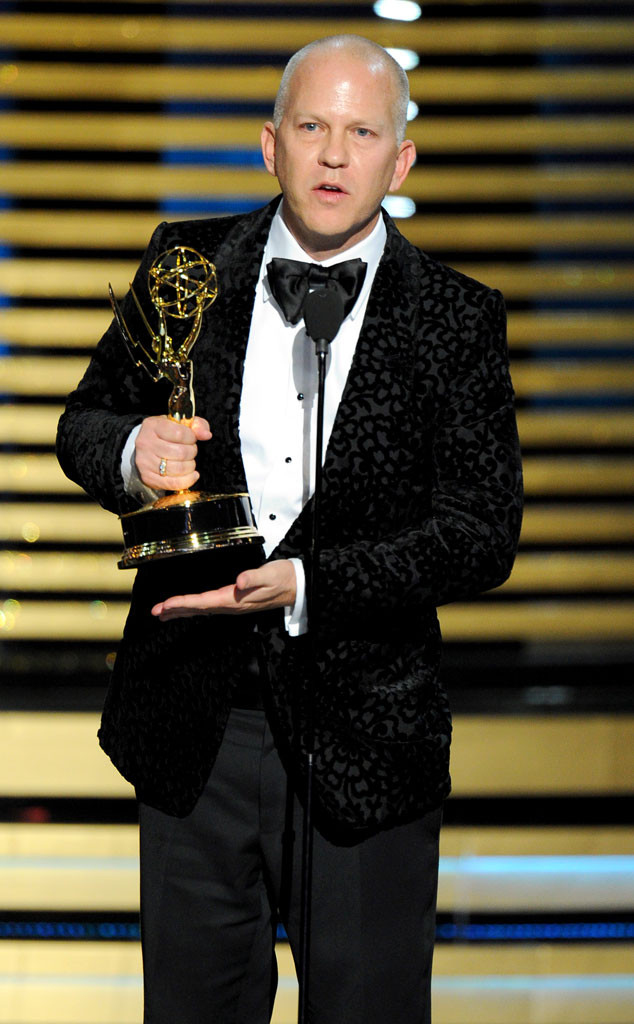 Vince Bucci/Invision for the Television Academy/AP Images
Well, at least this Emmy prediction actually happened.
The film adaptation of Larry Kramer's Tony Award-winning play The Normal Heart received 16 nominations, and managed to walk away with the top honor of Best TV Movie at the 2014 Emmy Awards, but fans began to worry that the cast may walk away tonight empty-handed (we'll tell you why in a second).
Referencing stars Julia Roberts and Mark Ruffalo, Ryan Murphy told the audience, "After 30 years, it took the super powers of Erin Brockovich and The Hulk to get this thing alive. We're gonna use the rest of our time to ask the young people watching to become Larry Kramers, to find a cause you believe in that you will fight for, that you will die for…This is for all of the hundreds of thousands of artists who passed from HIV AIDs in 1981. Your memory and your passion burns on in us and this is for them."