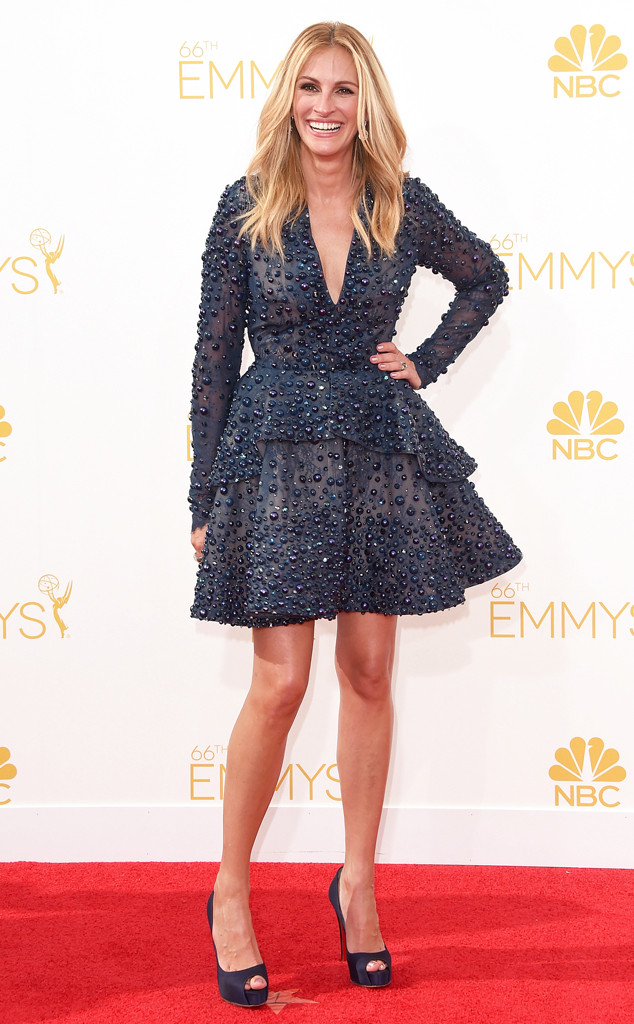 Jason Merritt/Getty Images
Julia Roberts proved tonight that she definitely doesn't always wear black.
In fact, the actress decided to take a risk and go for a dark blue Elie Saab Haute Couture frock with oversized statement beading. And we've gotta say, her risk paid off big time.
There were whisperings that Julia would wear menswear or that she'd go for a simple black ensemble, but we're guessing nobody predicted her wearing this offbeat—but gorgeous—number.
The mini dress shows plenty of leg and features a plunging neckline, but it still manages to be 100 percent classy.