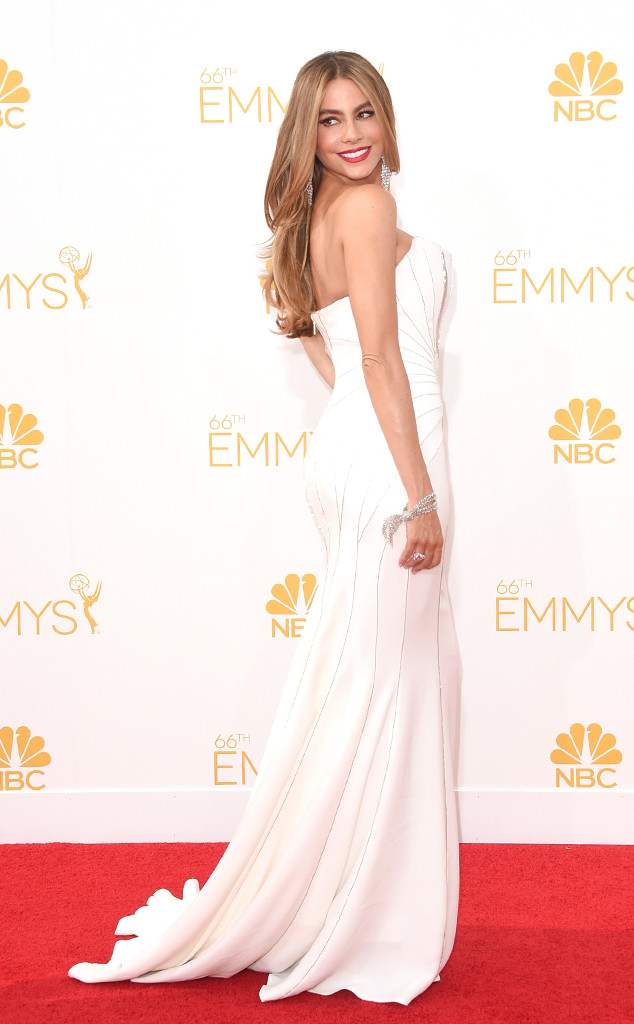 Jason Merritt/Getty Images
It's a hot day in Los Angeles, but it got even hotter when Sofia Vergara stepped on to the red carpet at the 2014 Emmys.
Just as expected, the Colombian bombshell stunned in a white strapless Roberto Cavalli gown, which she so kindly modeled to E! News with a little wiggle and turn-around while chatting with Giuliana Rancic. But things could have gotten too hot to handle if her famous beau Joe Manganiello decided to join her for the awards show.
Which is exactly why she told him to stay at home.
"He's really hot, that's why I didn't bring him," Vergara quipped. "He's too hot, too tall, he takes a lot of space, so I'm like, 'Listen Joe, please don't come.' Too handsome, too sexy."