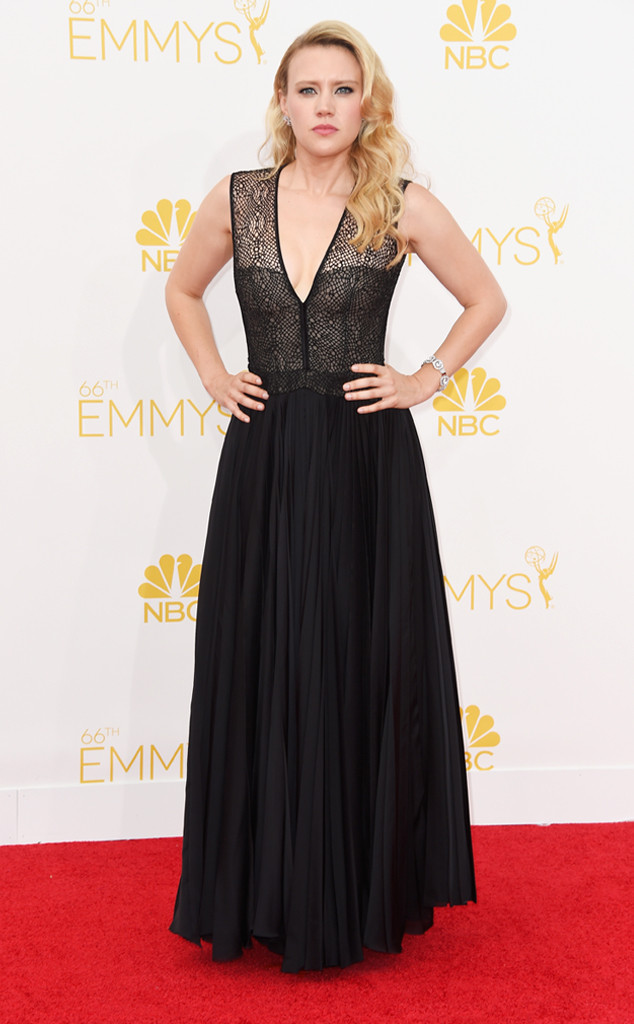 Frazer Harrison/Getty Images
Kate McKinnon hit the red carpet looking beautiful as ever and prepared for the 2014 Emmy Awards. We're not sure, however, if she was prepared to talk candidly about one of her memorable performances as of late: Her role as Justin Bieber.
In a live red carpet interview with Ross Mathews, the Saturday Night Live comedian was asked about her hysterical and accurate portrayal of Bieber on SNL and how she gets into character. In case you were wondering, it involves a lot of dreams and some admiration from afar.
"I had met him and I had seen him and I loved him...He came to me in dreams and I took what I saw," said McKinnon.