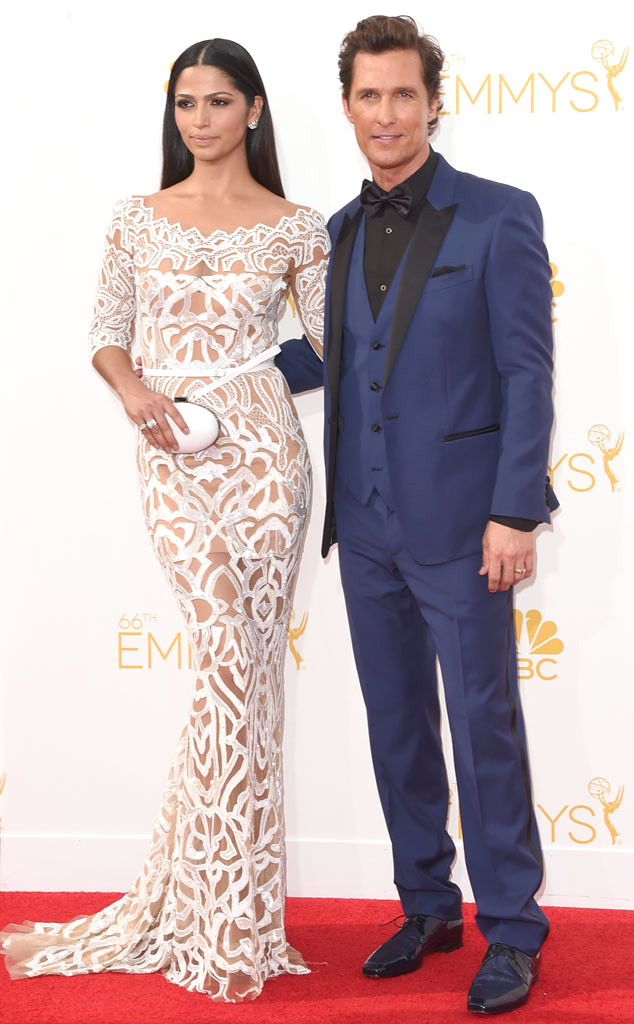 Jason Merritt/Getty Images
When Matthew McConaughey shows up at the Emmys, he shows up to play. And to win.
Case in point: Giuliana Rancic brought up that if he won an Emmy tonight for his role on HBO's True Detective, he would be the first man in history to win both an Oscar and an Emmy in the same year. Apparently, Matt did his homework before getting in the limo with his gorgeous wife Camila Alves, because he had to school our E! red carpet host on some Emmys trivia.
"Didn't George C. Scott [win]? In 1971, I think," he corrected Giuliana. "He won an Academy and an Emmy. Or it was similar."