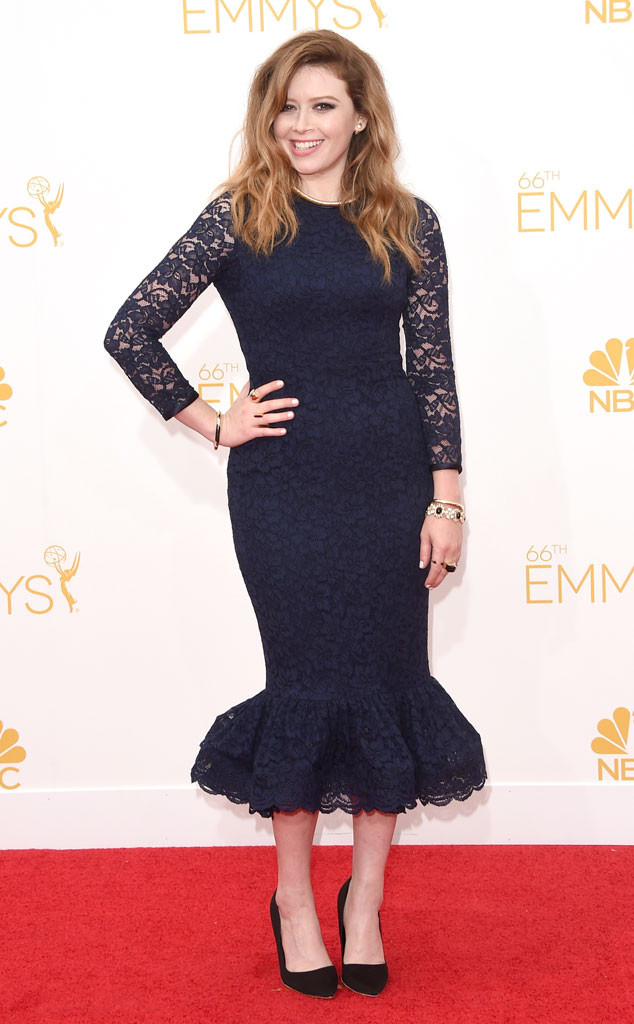 Frazer Harrison/Getty Images
Most celebs are worried about their red carpet fashion or what they are going to say if they need to make an acceptance speech at an award show, but Orange Is the New Black's Natasha Lyonne has something else on her mind (and in her hand).
Before she could start her interview with Ross Mathews on the 2014 Emmys red carpet, she was preoccupied with her cell phone. And apparently, the texting she was doing was more on the sexy side of things.
"This is not a G-rated text message I'm sending right now," she admitted to Ross. So was it PG? PG-13? Hard R? NC-17? The people deserve to know, Natasha!
Related:
Is Natasha Lyonne Really Sexting at 2014 Emmys?
Lyonne was nominated for Outstanding Guest Actress in a Comedy Series, but she lost to her costar Uzo Aduba, who plays Crazy Eyes on the Netflix series. But she is still needed at the big show tonight, as Orange Is the New Black is up for Best Comedy Series. And what's a red carpet appearance without a little wardrobe malfunction?
"There's like a slip under the dress…and it's been moving up steadily since the car and I thought 'This is a problem with procrastinating,'" she told Ross about not dealing with her slip problem right away. "And what ended up happening is at this point it's well on its way to [motions to chest.]"
Hopefully she made her undergarments sound a little sexier to whomever she was sexting.