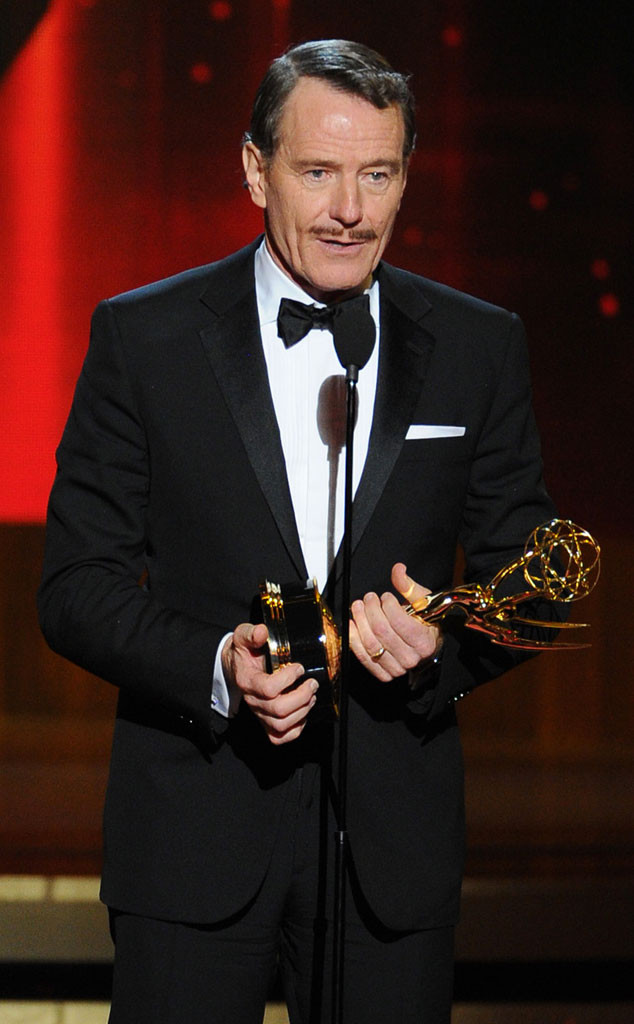 Vince Bucci/Invision for the Television Academy/AP Images
The 66th Annual Emmy Awards were off to a roaring start Sunday night with Seth Meyers in as the host.
Stars arrived at the Nokia Theater dressed to the nines in a bevy of couture creations— from low-plunging necklines to elegant full skirts to absolutely everything in between.
But the evening wasn't just about the fashion (and celebs making their baby bump debuts!), it was about honoring this year's best silver screen stars.
Early on in the night, Amy Poehler (who Myers jokingly referred to as Beyoncé) presented Ty Burrell with the award (once again) for Supporting Actor in a Comedy Series for his work on Modern Family.
"I should probably thank my wife because she's super pretty," Burrell joked.
The award for Outstanding Writing in a Comedy Series went to Louis C.K. for his hit FX show Louis.