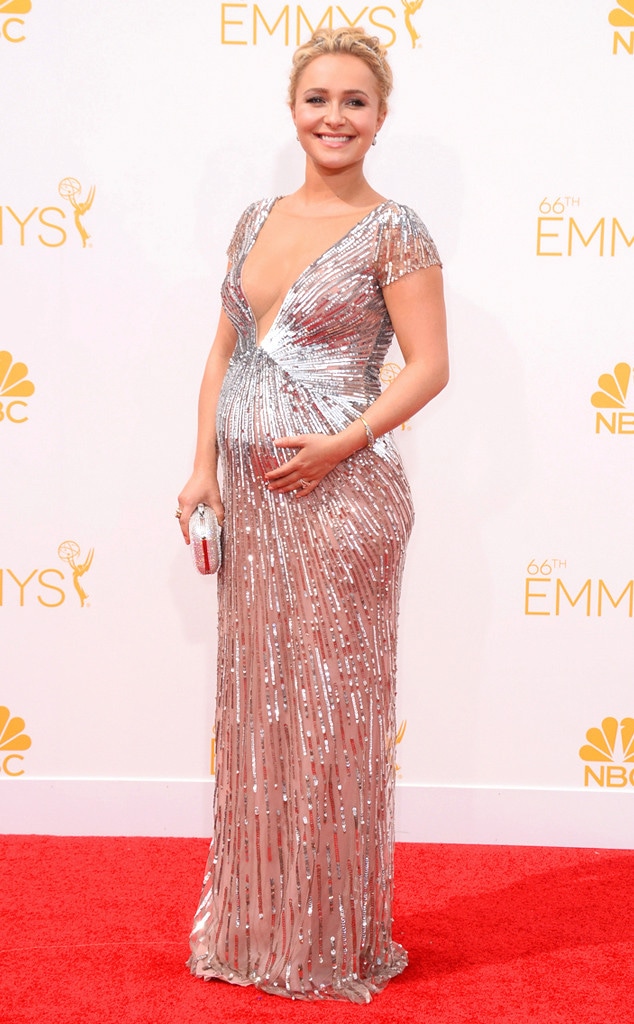 Jordan Strauss/Invision/AP
It's official: Hayden Panettiere is expecting a baby girl!
While chatting with Giuliana Rancic on the red carpet at the 2014 Emmys today, the pregnant 25-year-old actress exclusively revealed to E! News that she and fiancé Wladimir Klitschko are having a girl.
"I can't wait for her to come out, this little one," the Nashville star, who was glowing, gushed.
"It's a girl?" Rancic asked. "I think I just said that, didn't I?" Panettiere replied. "Yes, it's a little girl."
Watch:
Hayden Panettiere Is Having a Baby Girl!
After letting the gender news slip, Panettiere, whose baby bump looked gorgeous in a sexy Lorena Sarbu dress, said she's been doing lots of planning for her daughter-to-be. "I like to shop, girl!" she laughed. "I want to go shopping for my girl. I want to paint the room appropriately."
As for baby names, Panettiere says she and Klitschko are still going over options. "We have to make sure that it is American and Ukrainian all at the same time," she dished. "That's a little rough...we're still working on it."
So what's Panettiere's pregnancy craving of choice? "[Pregnancy] probably just accentuated my craving for chicken noodle soup," she revealed. "I've always been a chicken noodle soup lover."