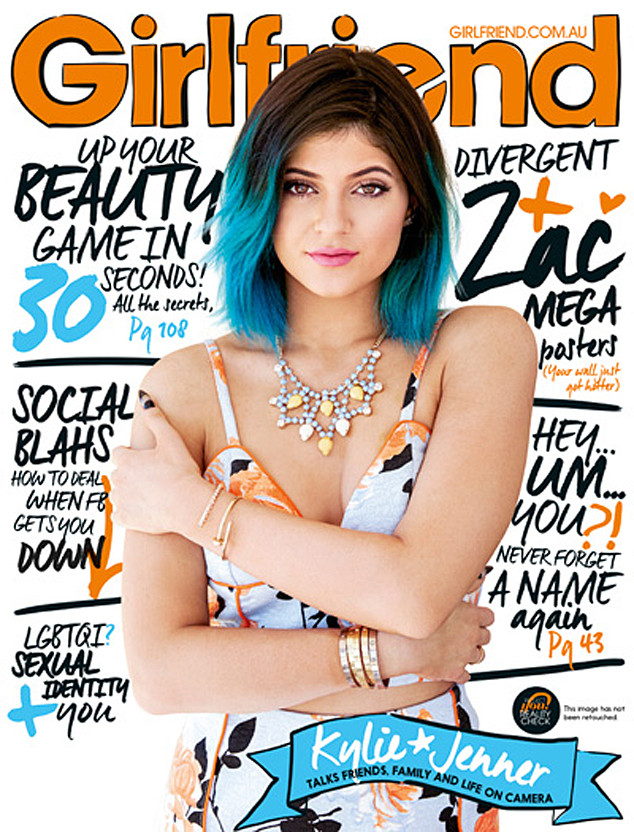 Girlfriend
Unlike many Hollywood stars who have had to adjust to the spotlight, Kylie Jenner has grown up under the watchful public eye, which has been both a blessing and a curse for the Keeping Up With the Kardashians star.
Looking stunning in a floral white dress teamed with trendy jewelry while flaunting her short blue 'do, the 17-year-old beauty graces the cover of Girlfriend magazine and opens up about being a part of the world's most famous family.
"I don't remember a time when there weren't cameras around, because we started this when I was nine, so I feel like I was born into it almost," the E! star tells the publication.