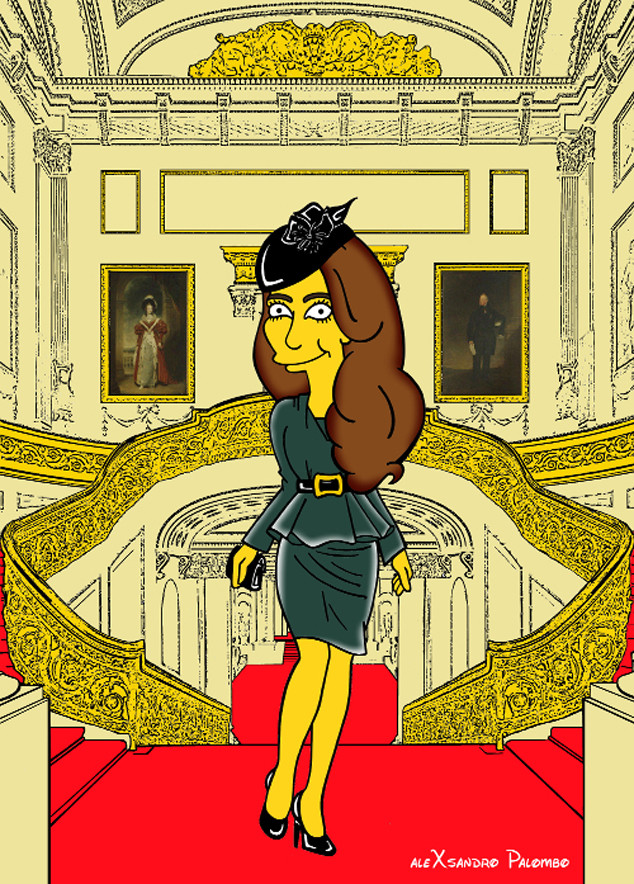 aleXsandro Palombo
If Kate Middleton is ever called upon to make an official visit to Springfield, she is more than ready.
Having plenty of chic outfits to work with, artist aleXsandro Palombo has immortalized the Duchess of Cambridge many times over in the guise of a character from The Simpsons, turning Kate into a pale yellow, eight-fingered royal.
Queen Elizabeth II appears with her in several pics and, in one, there are dozens of duchesses, each wearing one of her many already legendy sartorial ensembles, hats and all. We could stare for days...