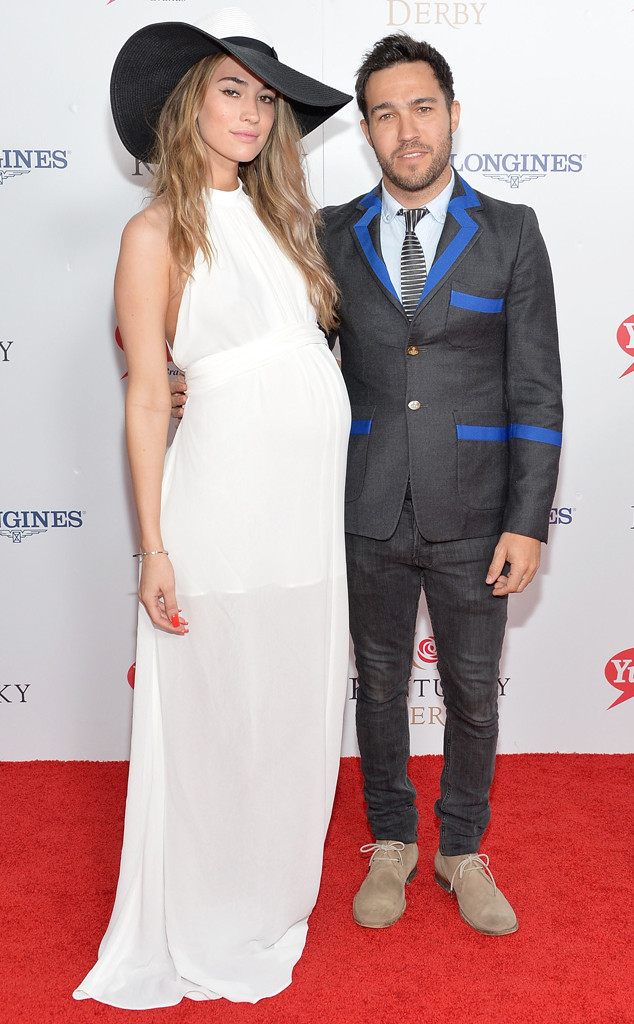 Mike Coppola/Getty Images
Pete Wentz's baby boy has officially made his debut to the world! Well, kinda.
The Fall Out Boy bassist and girlfriend Meagan Camper welcomed their first child together late last week, and now the famous dad has taken to his Instagram to share the first photo of their precious newborn son Saint Lazslo Wentz.
"Welcome to the world Saint Lazslo Wentz I think we dreamt you," he captioned a sweet snapshot of his baby's teeny-tiny hand holding on to mommy's finger. Meanwhile, Camper also shared a picture of their bundle of joy, showing only his little arms as he lay on her bare chest.
"I delivered our son this week life is so beautiful. Welcome baby Saint Wentz," the glowing new mom wrote.