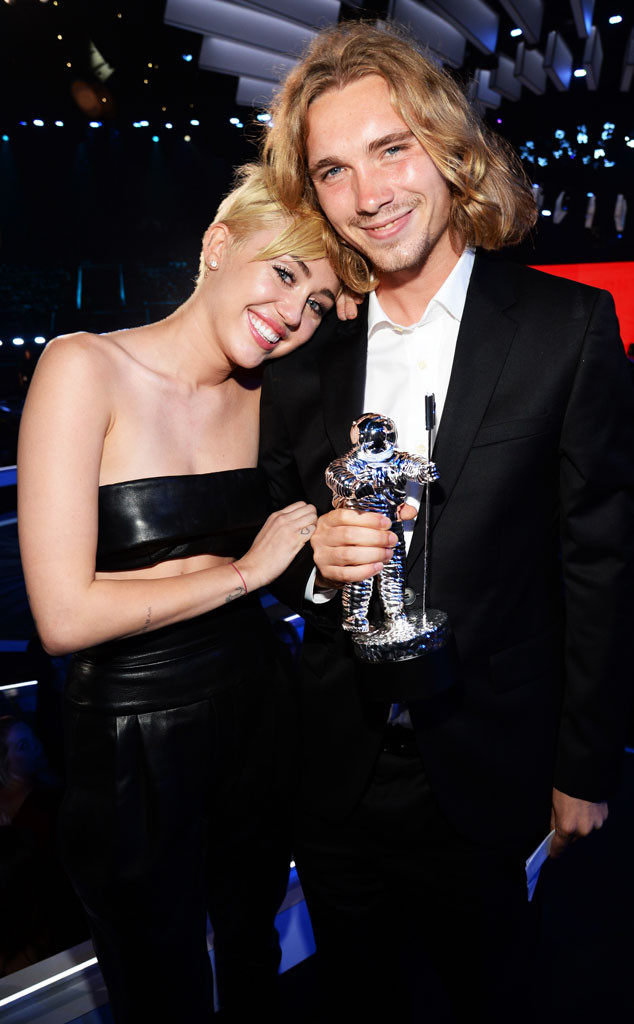 Kevin Mazur/MTV1415/WireImage
Miley Cyrus was well aware that everyone—seriously, everyone—was talking about her twerktastic performance last year at the MTV VMAs.
On Sunday, though, she decided that rather than grinding on Robin Thicke or wagging her tongue for the cameras yet again, she'd use her moment on stage to shine a light on something much more important: Runaways and homeless youth.
That's why she brought a 21-year-old man named Jesse as her date to the 2014 MTV VMAs, even letting him take the mic and accept a Moonman on her behalf when "Wrecking Ball" was named Video of the Year."