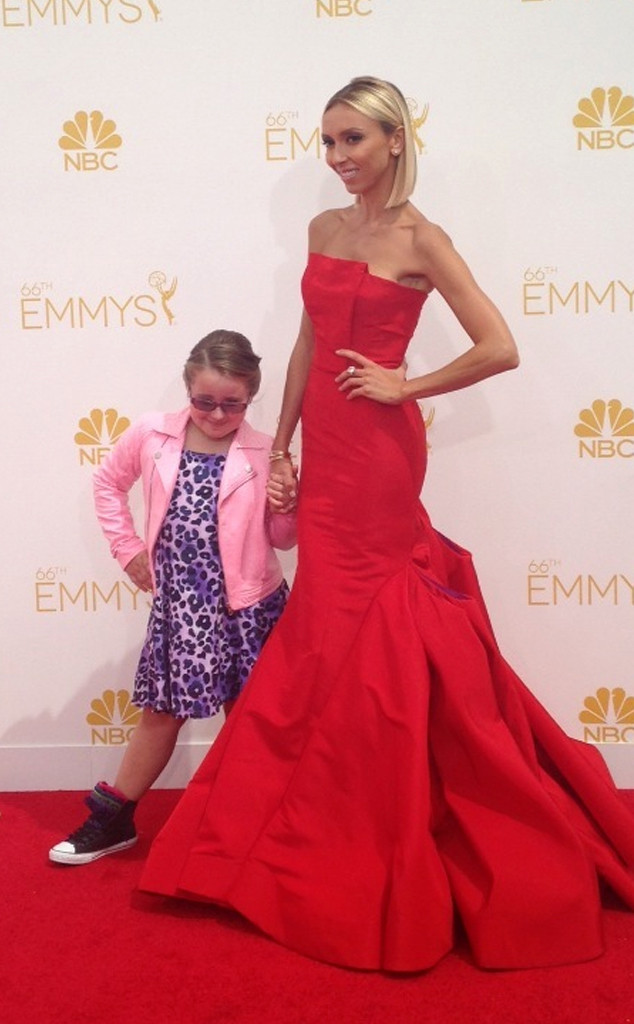 It's official: Stars have already starting hitting the red carpet!
Two big names in particular: Giuliana Rancic and her extra-special date for the night Evelyn Haner.
Evy (as she likes to be called) dreamed of meeting the E! News co-host and with some help from the Make-A-Wish foundation, Rancic happily agreed to show the 7-year-old around on TV's biggest night.
The twosome makes a pretty glam pair, wouldn't you say? And just look at Evy strike the perfect pose—she's clearly a red carpet natural, folks!