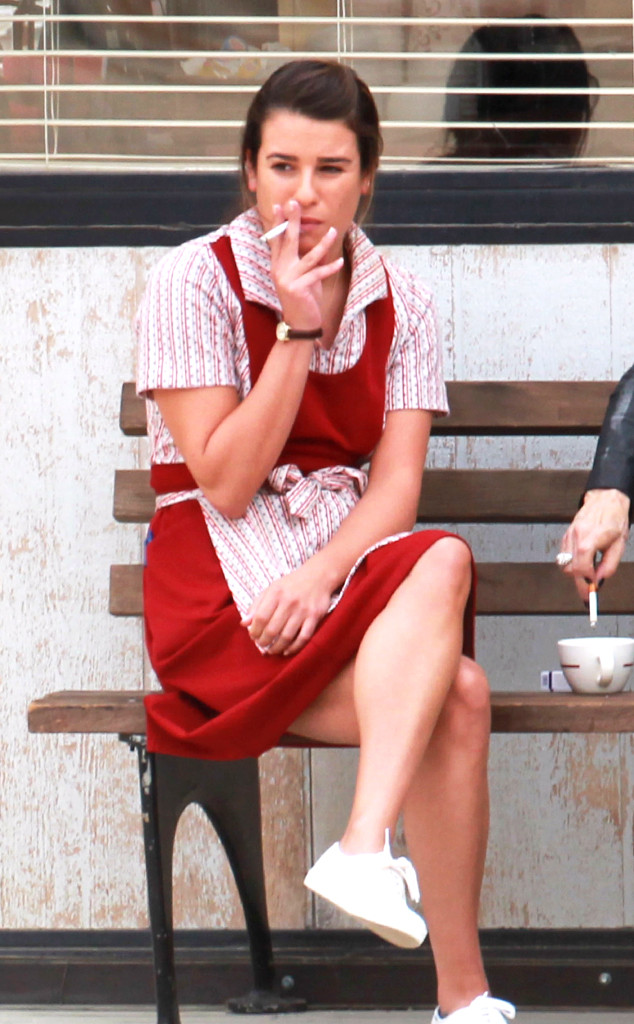 Miguel Aguilar/PacificCoastNews
Lea Michele's one-time guest gig on the final season of Sons of Anarchy went so well, she may be back for more.
"We love her," show director Paris Barclay told me exclusively this weekend at BAFTA's annual pre-Emmys tea party at the SLS Hotel. "We're trying to find a way to bring her back."
Michele will be playing Gertie, a truck stop waitress and single mother who bonds with Gemma (Katey Segal).
Photos from the set showed Michele went through quite a make-under for the role.
"It was tough," said Barclay, also a director on Glee. "It had to do with makeup and wardrobe. She looks a little bigger. We didn't pad her up but she looks a little bigger than she normally does. Lighting has to do with it, too."