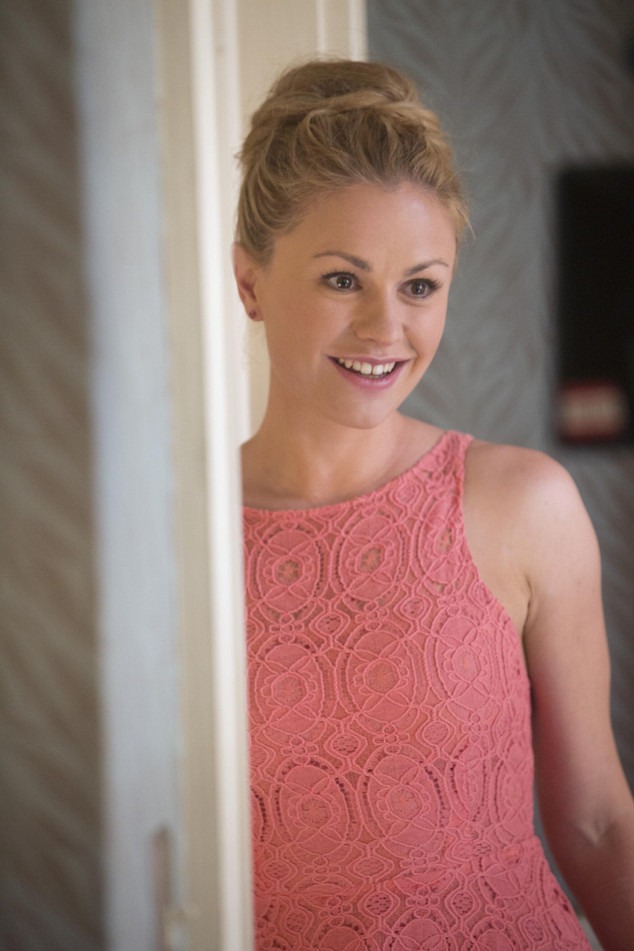 HBO
Who's crying? Are you crying? We're totally not crying, even though one of the most insane shows on television just said its final, weirdly happy goodbye.  
After seven seasons of ups and downs and wtfs, tonight's finale was a relatively quiet and peaceful ending that was both happy and sad, and was filled with a whole bunch of moments that really drove home the fact that something is going to be missing every Sunday night for the rest of our lives. Mostly that something involves Alexander Skarsgard in various states of undress, but we're pretty sure we also might miss other things, like Hoyt and Jessica, Hoyt in general, and Bill saying "Sookeh."
While the entire episode was a mixed bag of lovely, sad, boring, and strange, we've counted down a few choice moments whose gifs we will later reblog on Tumblr when we feel a little wistful nostalgia for our friends in Bon Temps.
11. Hoyt sort of proposing to Jessica. Maybe Bill suggested it first, and maybe it wasn't the most romantic thing ever, but we love Hoyt and Jessica and Bill was dying, so we'll forgive it.
10. Hoyt & Jason and Bill & Jessica sharing a moment before the impromptu wedding. Screw this show's romantic relationships. Friendship/vampire family-ship is where it's at. 
8. Hoyt and Jessica's wedding, with Andy officiating, after they just got back together like yesterday. Who cares if they can never enjoy their marriage in the sunlight? This is a couple that is meant to be!
7. Sookie realizing she can hear Bill's thoughts. We actually aww'd out loud at this in spite of ourselves.
6. Eric and Pam as infomercial hosts hocking "New Blood" as a treatment for Hep V a year later. We were a tad worried that this was their slightly sad future, until…
5. Classy Eric and Pam opening the stock market three years after that. They then went back to Fangtasia to sell minutes with a chained-up Sarah Newlin for $100,000 apiece, so clearly they're living very well. 
4. Jason chasing his multiple children(!!) around Sookie's living room. Brigette is their mother and everything is perfect.
3. Sookie's happy and pregnant, and the father is a stranger whose face we don't get to see! Who is this weirdo human who wasn't scared away by Sookie's entire life? We now patiently await the movie/sequel/webisodes for answers.
2. Sookie and Bill crying and staking Bill together. Couples that stake together do not stay together because one of them is dead now.
1. A blood-splattered Eric dancing in his car with the dead yakuza cronies in his back seat. That is all, and this is our new favorite gif: 
What did you guys think? What were your favorite moments? Was that the ending you were hoping for, or were you left disappointed? Vote in the poll below, then head to the comments and let us know!
True Blood: What Did You Think?