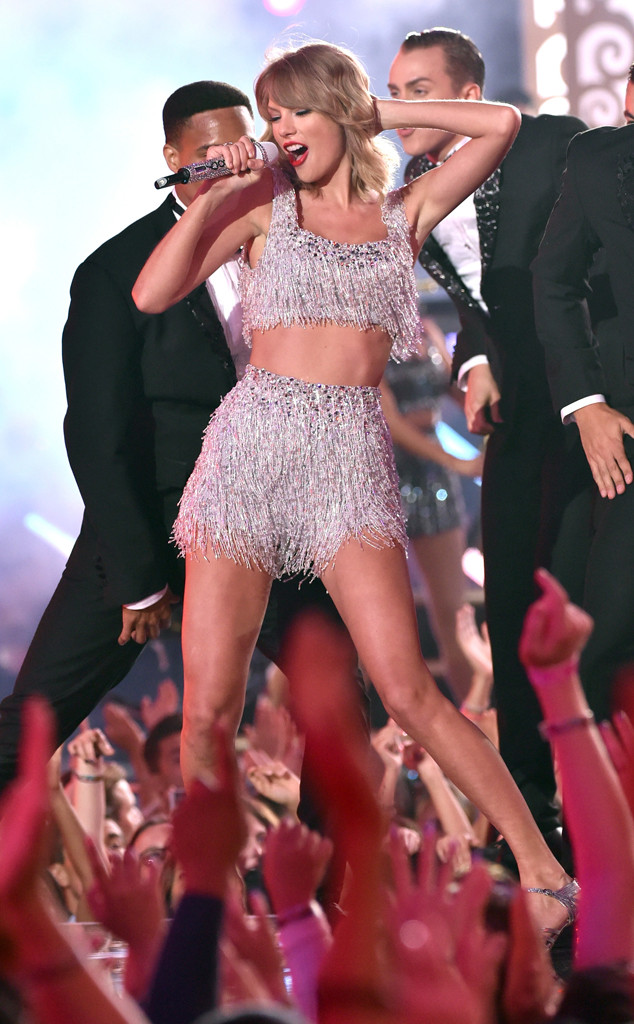 Michael Buckner/Getty Images
It was a Great Gatsby theme for Taylor Swift's first on-stage performance of her hit song "Shake It Off."
Flanked by suited-up male dancers and rocking a silver two-piece shimmery number, the 24-year-old singer graced the VMA stage that bore her upcoming fifth studio album's name, 1989.
While standing atop the gilded platform, T-Swift stopped mid-shake (and mid-song) to assess the waiting arms of her snazzy dancers and decided to take the stairs. The cautious crooner said as the music stopped, "I don't care if it's the VMAs, I'm not jumping off there. People are getting bit by snakes, it's dangerous," referring to Nicki Minaj's dancer who was bitten by a boa constrictor during rehearsals yesterday.