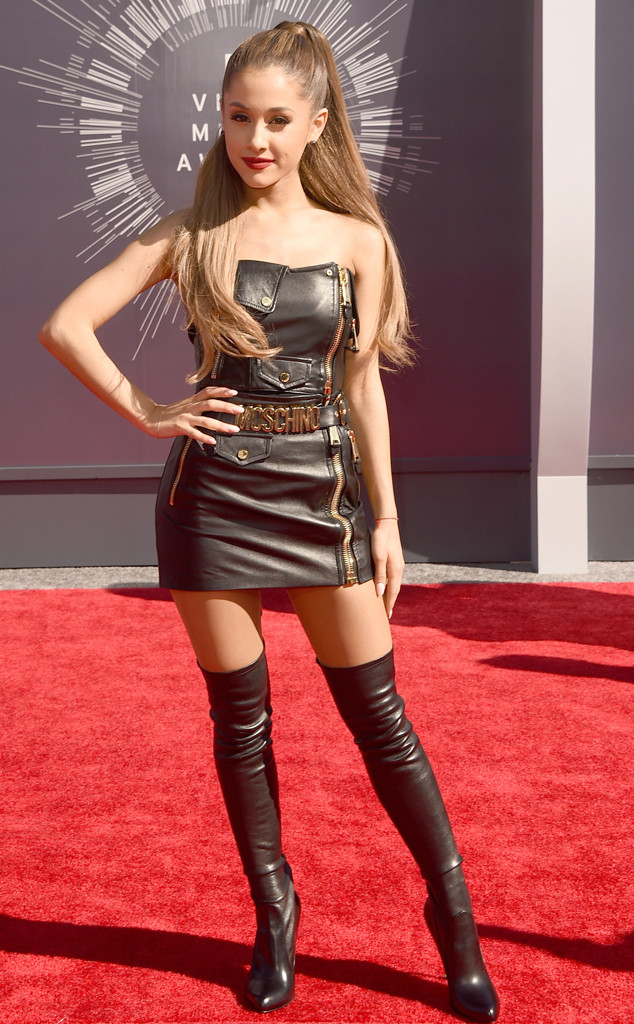 Ariana Grande is ready for one heck of a night!
The 21-year-old singer stepped onto the 2014 MTV Video Music Awards red carpet Sunday night looking like a true music diva.
Working her signature ponytail hairstyle, the "Problem" singer turned heads while rocking knee-high black boots with a matching leather dress.
"Opening the VMAs and then my new album comes out tonight," Grande Tweeted before stepping onto the carpet. "I guess today's a big one #imdeadalready #MyEverything"