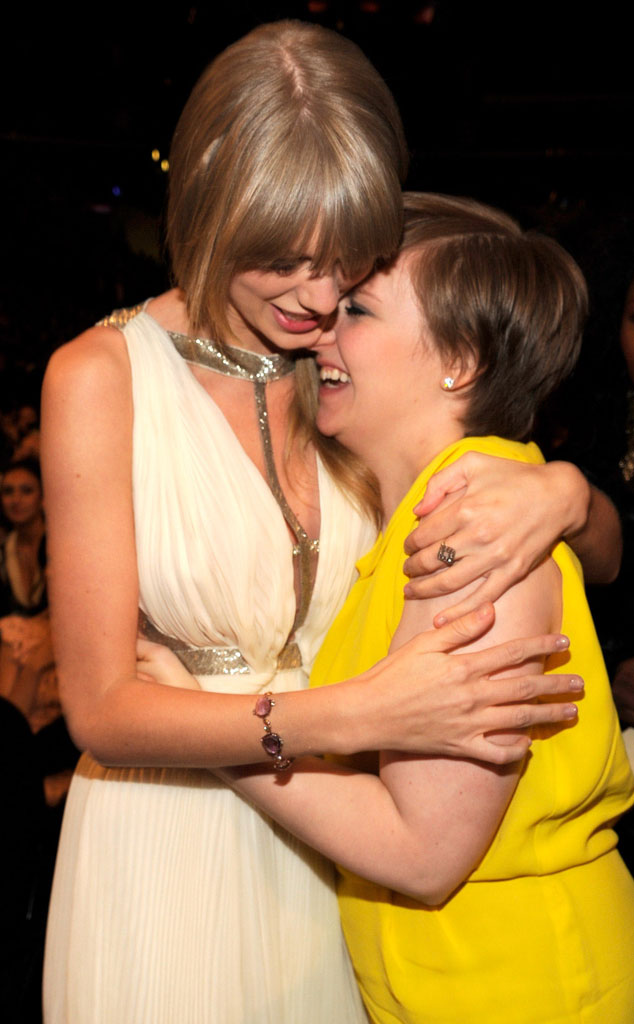 Kevin Mazur/WireImage
Taylor Swift knows a thing or two about girl power!
Whether writing inspiring lyrics for her fellow Swifties or hanging out with her A-list girlfriends (Kelly Osbourne, Sarah Hyland and Jaime King just to name a few), the talented singer is a true girls' girl.
But in a new interview with The Guardian, the "Shake It Off" singer credits Girls star Lena Dunham for educating her on the important topic of feminism.
"As a teenager, I didn't understand that saying you're a feminist is just saying that you hope women and men will have equal rights and equal opportunities," Swift admitted in the publication. "What it seemed to me, the way it was phrased in culture, society, was that you hate men."