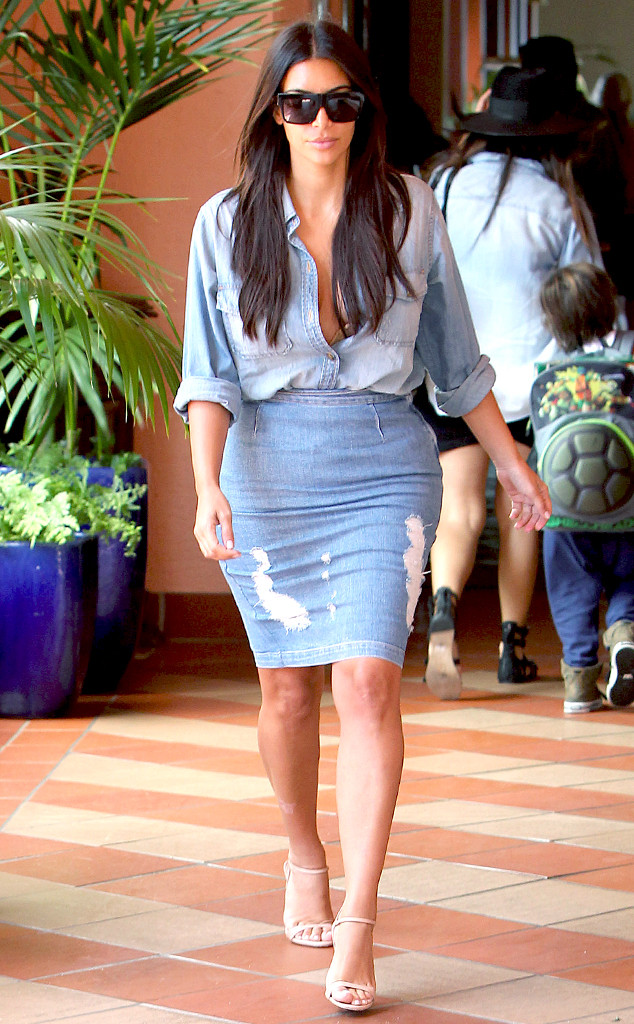 RMBI/AKM-GSI
Va-va-voom!
We know the nude bra was under there, but Kim Kardashian was otherwise playing a game of how-low-can-you-go during her day out in San Diego, Calif., today.
The E! star was in town to visit her maternal grandmother, Mary Jo, along with her daughter, North; mom Kris Jenner; and sister Kourtney Kardashian, who had brought son Mason and daughter Penelope along as well.
For the outing, which included a trip to the famed San Diego Zoo, Kim wore a distressed denim skirt and a matching chambray shirt, left sexily unbuttoned nearly down to her navel.