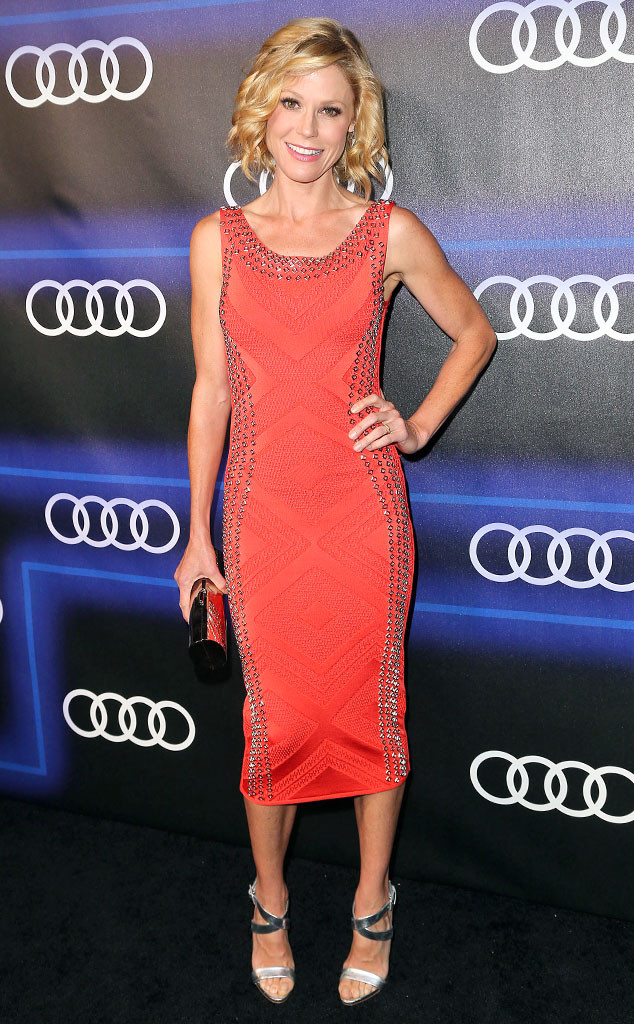 Frederick M. Brown/Getty Images
Just because Julie Bowen is going to the Emmys on Monday doesn't mean she'll let her mommy duties fall by the wayside.
"All three of [my kids] don't have school on Monday and they don't have camp so I'll be up and I'll make breakfast and then I'll do the dishes and then I'll yell at them," the Modern Family star told me at Audi's annual pre-Emmys party at Cecconi's. "I'll probably give them some strikes—'One, two, three strikes, you're out. You get no iPad time!' They'll be some crying. Maybe a visit to the doctor."
And she's ready for last-minute fiasco or two. "Something has gone wrong every year and so I just embrace it," Bowen said. "One year my kid threw up on me. And one year I dropped my phone in liquid. Something always goes wrong, but it also happens every day so I can't really just blame that."