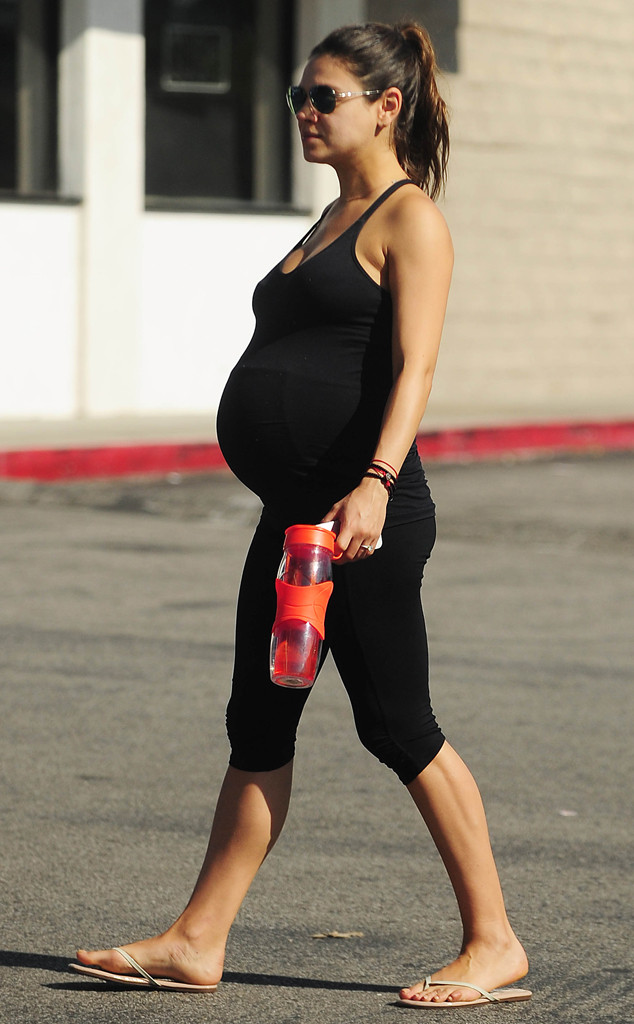 Interstar/NPG.com
Snooki isn't the only celeb that stays fit while being pregnant.
Mila Kunis is practically ready to pop, but that won't stop the mama-to-be from going to her prenatal yoga class in Los Angeles today. Ashton Kutcher's fiancée stepped out on Thursday wearing black, knee-length leggings and a black spaghetti-strap tank top that accentuated her growing baby bump.
With a water bottle in hand, the gorgeous pregnant star was ready to become one with herself and her unborn baby.