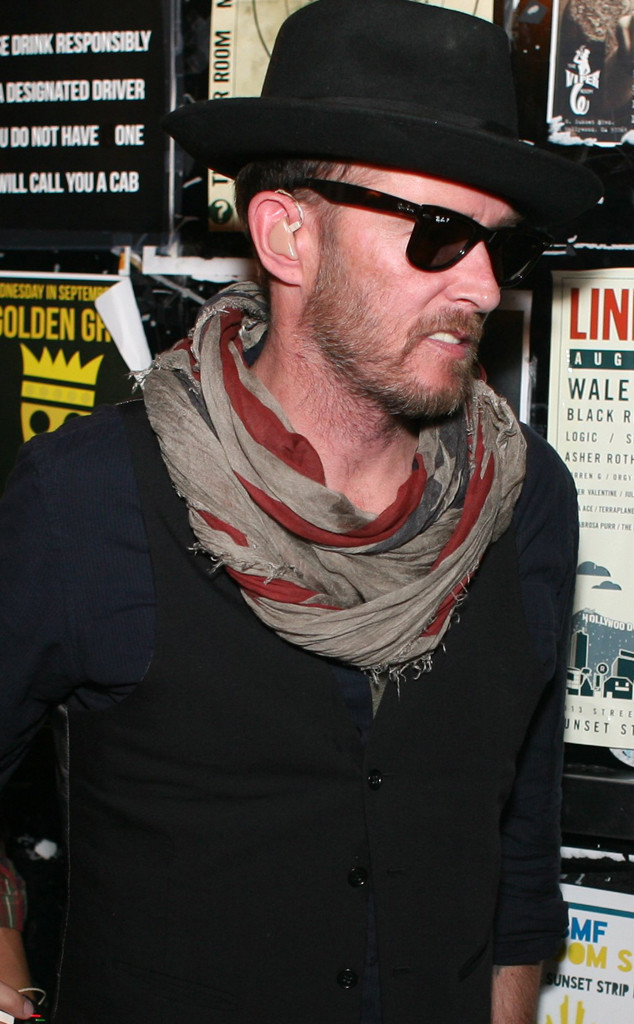 Jim Steinfeldt/Michael Ochs Archives/Getty Images
UPDATE: First of all, Scott Weiland was in the studio tonight, not in jail—nor has he been in jail any time since July 26.
The rocker, flanked by the members of his band the Wildabouts, made a video late Thursday to assure fans that he most certainly had not been arrested for shoplifting and drug possession, as was first reported by TMZ and subsequently confirmed by the Beverly Hills Police Department.
"I've actually been touring, writing and recording my new album," the former Stone Temple Pilots and Velvet Revolver frontman said. "In the studio we're in right now. A Los Angeles studio. All I have to say to our fans is, whether you found it funny, or interesting or whether you were sad, don't worry. Don't fret."
What ultimately happened, according to a "Celebrity Arrest Corrected Information" news release issued by the BHPD a few hours after Weiland posted his Facebook video, was that another man entirely had been busted and had identified himself as "former Stone Temple Pilots band member Scott Weiland." He was entered into the system and a booking sheet was filed for a 46-year-old inmate named Scott Weiland.
The suspect has since been identified, per the release, as 44-year-old Jason Michael Hurley—and police are now requesting that he also be charged with furnishing false information to a peace officer, in addition to burglary and possession of a controlled substance for the July 26 incident.
Too, too weird.