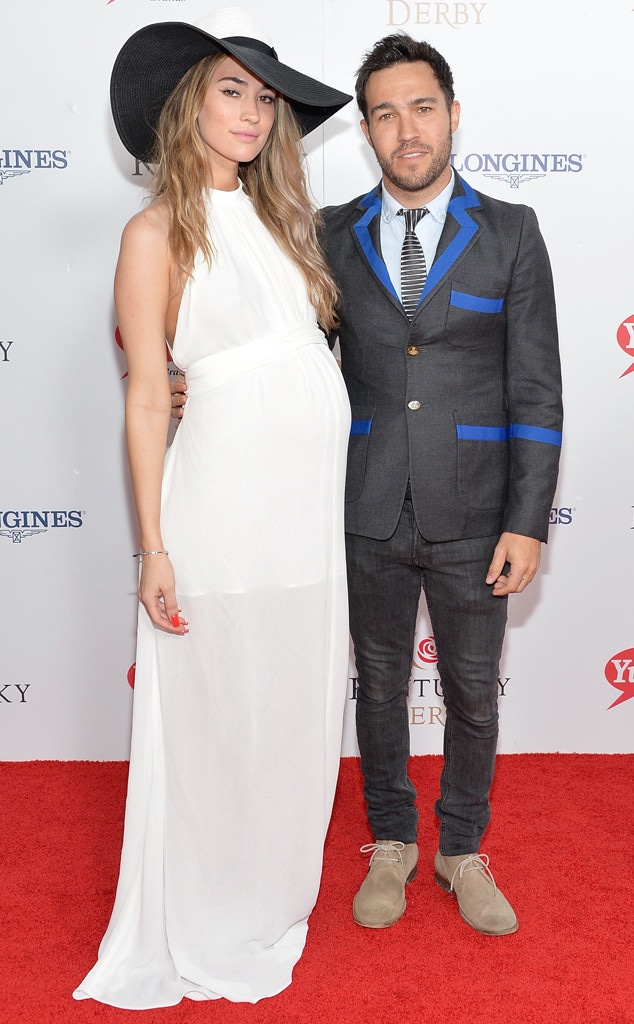 Mike Coppola/Getty Images
He didn't quite fall out...but it's another boy for Pete Wentz!
The Fall Out Boy bassist and girlfriend Meagan Camper have welcomed their first child together, a son they've named Saint Lazslo.
"Mom and baby are happy and healthy," Wentz's rep told People, which was first to report the new arrival. "They are thrilled at the addition to the family and Bronx is over the moon to be a big brother."
Bronx Mowgli, Wentz's son with ex-wife Ashlee Simpson, is 5 1/2.
Wentz and Camper revealed back in February that they were expecting a baby together, but never revealed the gender. Perhaps because they opted to surprise themselves, too!
"What's more exciting than having the pitter-patter of another little gremlin running around?" Wentz told E! News in May while chatting about his growing brood. "Now it will be two-on-two."
He said at the time that he and Camper were thinking of saving the boy-or-girl reveal for the birth—which, according to the rocker's rep, was Wednesday.
Wentz, who just went platinum-blond a few days ago, shared a pic of a very pregnant, very beautiful Camper about four weeks ago, so we suspected that their baby would be arriving relatively soon.
Congratulations to the whole family.