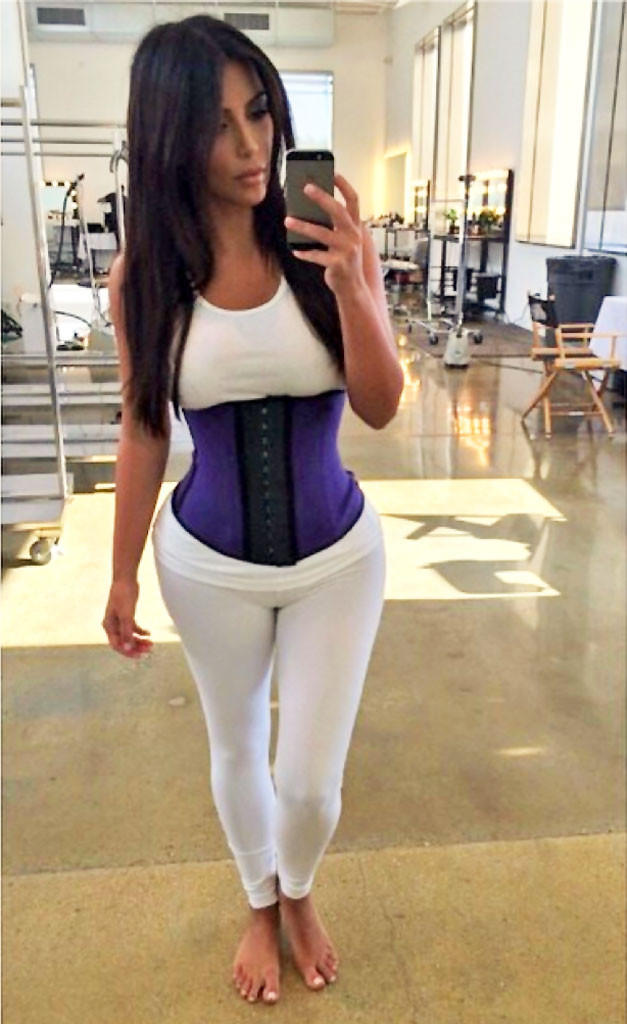 Instagram
Whoa, mama!
Kim Kardashian snapped an Instagram selfie showing off her tiny midsection in a waist trimmer earlier today.
The E! reality star wrote, "#hourglass #waisttraining #nophotoshopnecessary," next to the pic of her in a white pair of leggings and matching tank top. Sister Khloe Kardashian also wore the garment earlier this summer, so it seems like she's taking some advice from her younger sib!
And while Kim's made no secret of her wishes to get back into her pre-baby skinny jeans, a source tells us that she's managed to drop 7 pounds since embarking on a diet only a few weeks ago.
Earlier this month, the 33-year-old went on a Twitter rant about how frustrated she's been trying to lose the last bit of baby weight.
"Off to an intense workout. Can't seem to shake this last 15-20 lbs of baby weight. No more excuses. My baby is 1 years old! UGH," she wrote.