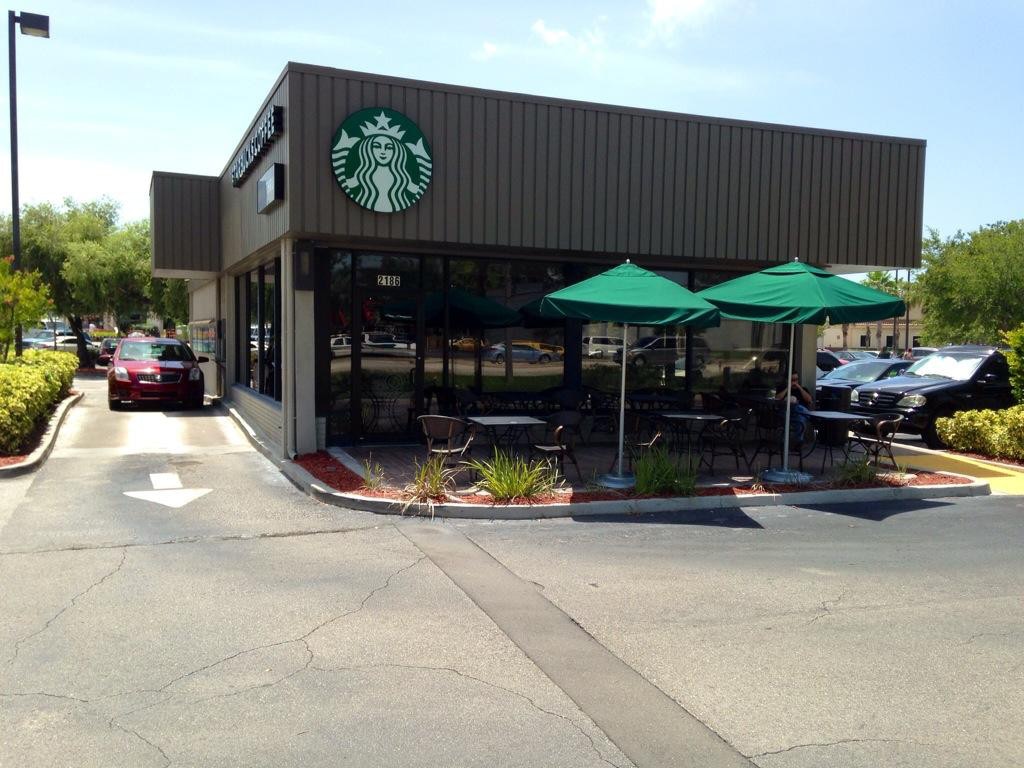 Courtesy: Josh Rojas/Twitter
It all started when one woman decided to pay for the customer's drink behind her while grabbing her morning coffee at a drive-through Starbucks in St. Petersburg, Fla., on Wednesday. Instead of just being shocked at the generosity and driving off with their free beverage, the lucky Floridian decided to "pay it forward" by also opting to take care of the tab for the person behind them.
And the best part? This went on for nearly 11 hours!
"More than 330 customers 'pay it forward' today at a St. Petersburg #Starbucks. http://bit.ly/1pPog5r," one Twitter user wrote with a photo of the coffee shop, but that number kept growing.
An astonishing 378 people paid it forward at the Florida Starbucks yesterday, which unfortunately came to an end when one women didn't seem to understand the concept and insisted on just paying for her own coffee. Womp, womp. Nevertheless, this caffeinated chain of events is a coffee streak for the books.
But it's not the first time something this sweet has happened. The same location at one point had a sequence that lasted through 141 customers, however, neither of these experiences come close to the pay-it-forward chain at a Connecticut Starbucks that lasted for several days and 1,468 customers during Christmastime last year.
What a great way to start the day!