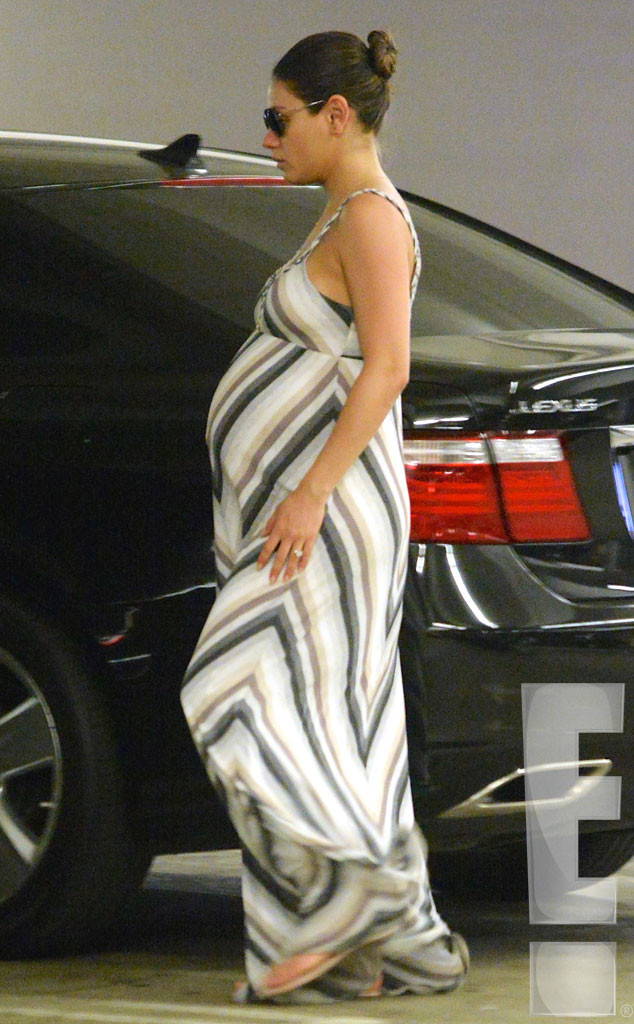 NPG.com
Mila Kunis looks ready to pop!
The super-pregnant star stepped out yesterday to run errands with her biggest baby bump yet.
The 31-year-old started her day off by stopping by Warner Bros. studios, presumably to visit fiancé Ashton Kutcher, who's currently filming his show Two and a Half Men. Kunis arrived to the lot in her car around 1:30. After visiting for an hour, Kunis was spotted leaving the lot solo out the front while her man exited through the studio's back entrance.