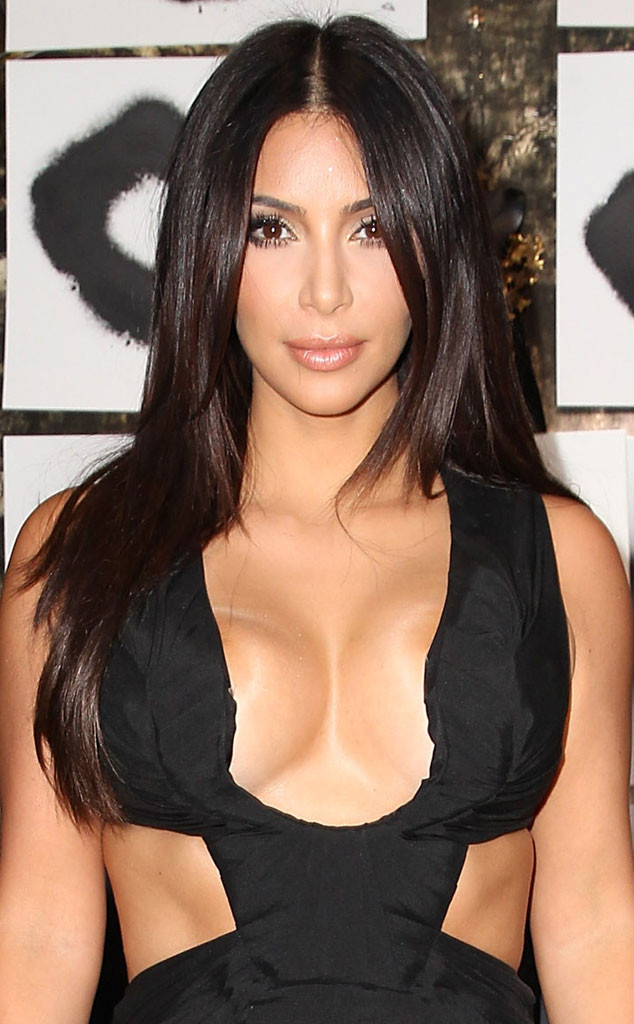 Jonathan Leibson/Getty Images for VIOLET GREY
Kim Kardashian didn't leave much to the imagination with this skin-baring ensemble!
The 33-year-old Keeping Up With the Kardashians star showed off her ample cleavage and tiny waist in her black, Yiqing Yin cutout jumpsuit Thursday at a Violet Grey beauty event in L.A. At first glance, nothing appeared amiss with her outfit, but upon further inspection, there appeared to be something peculiar taking place right at the boob-area—a nip slip, perhaps, or even a double nip slip?
Well, Kim's particularly perky assets appeared to be firmly in place, but there were distinct flesh-colored areas peeking out that weren't entirely covered by the fabric of her jumpsuit. Although many were quick to shout, "areolas!," if you look closely at the placement, you realize that's anatomically just not possible.