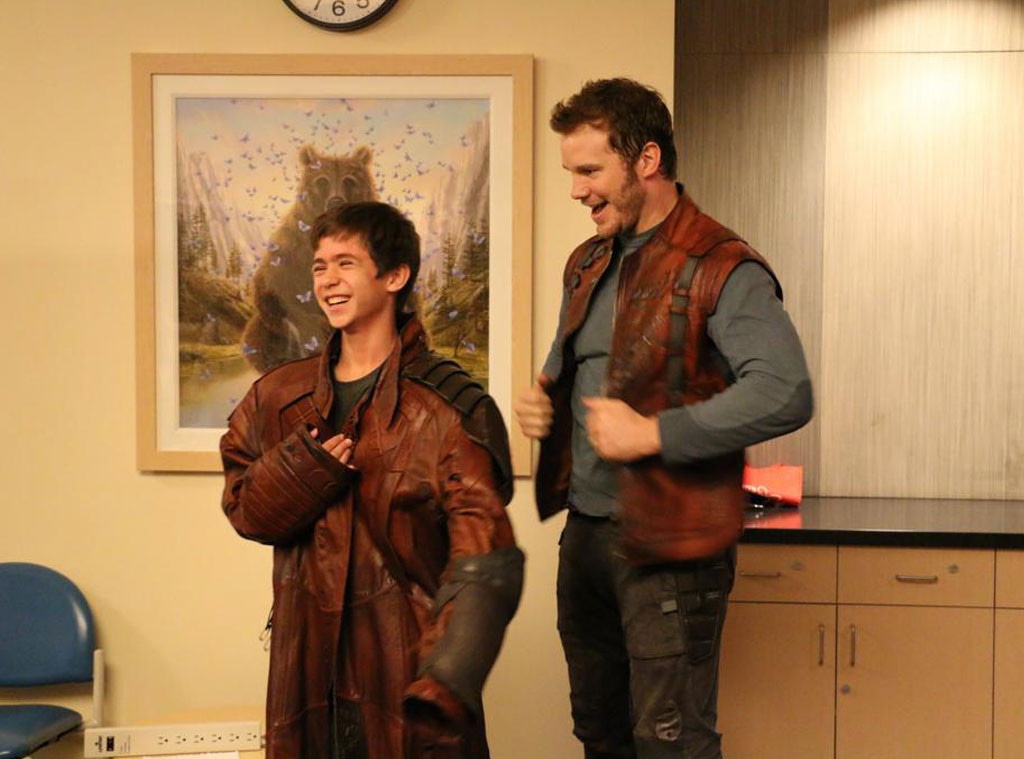 Twitter
Chris Pratt doesn't just play a hero—he is one!
The actor worked with Marvel and Children's Miracle Network Hospital to arrange a special screening of Guardians of the Galaxy for patients, families and staff at Children's Hospital Los Angeles Wednesday.
While the movie played, Pratt snuck out and dressed up as his character, Star-Lord.
The 35-year-old actor spent more than three hours in full costume and handed out movie-themed toys. Pratt also visited patients in the Bone Marrow Transplant Unit, the Children's Center for Cancer and Blood Diseases and the Pediatric ICU, as they were too sick to join the movie screening that afternoon.
Pratt spent extra time with one patient, Dylan Prunty, who is a longtime Lego fan and recognized the actor's voice from The Lego Movie. They spent about 10 minutes reciting different scenes from the film.
When the Guardians of the Galaxy screening ended, a costumed Pratt casually re-entered the room. The actor took hundreds of photos, handed out even more movie swag, let several children try on his gear and signed autographs for everyone. The organization later tweeted, "Thanks for making them smile!"
The galaxy is in good hands.
—Reporting by Holly Passalaqua