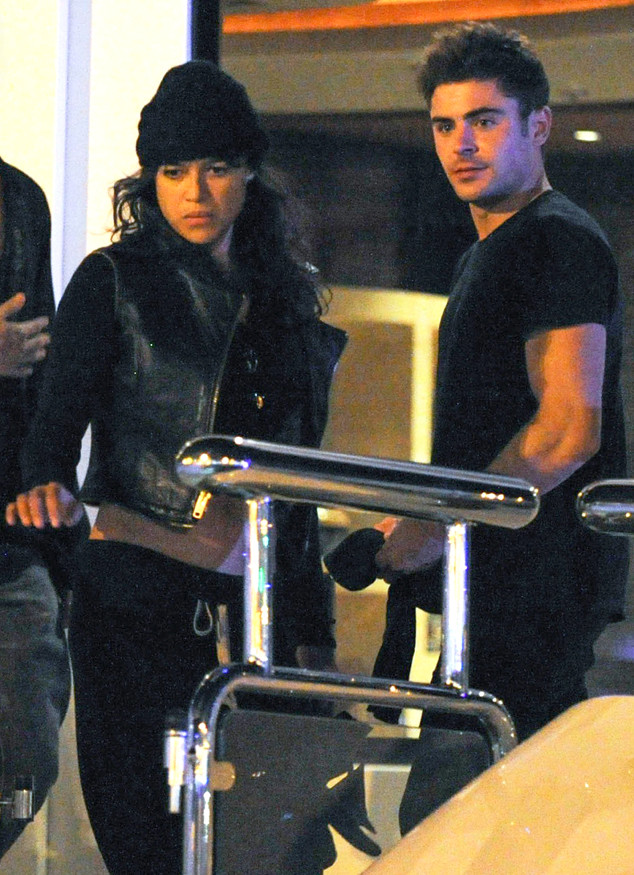 VEM/FAMEFLYNET PICTURES
Summer lovin', happened so fast.
Zac Efron and Michelle Rodriguez have decided to go their separate ways for now—and, while they weren't ever a couple's couple in the first place, it could be because three was a crowd.
"It had just been a casual hookup for Zac and Michelle. They were having fun," a source close to the situation exclusively tells E! News. "She is such a great person and he naturally gravitated towards that. They saw comfort in each other and connected on their experiences in rehab and were really good for each other.
"They were there for each other."