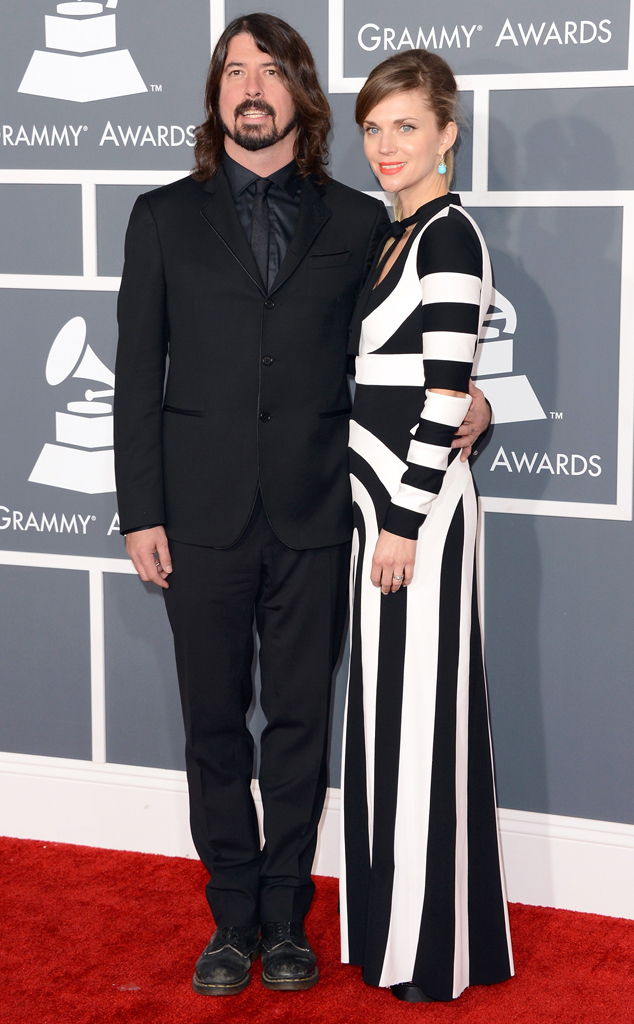 Jason Merritt/Getty Images
It's been a roller coaster of a month for Dave Grohl.
The Foo Fighters frontman and his wife, Jordyn Blum, started the month off on a high note when they welcomed their third child Aug. 1.
E! News can confirm the couple named their beautiful baby girl, Ophelia Saint Grohl. She joins big sisters Violet Maye, 8, and Harper Willow, 5.
The exciting news, however, came just a few short days before Grohl lost his father to a long-term illness. Journalist James Grohl passed away Aug. 6. He was 75.