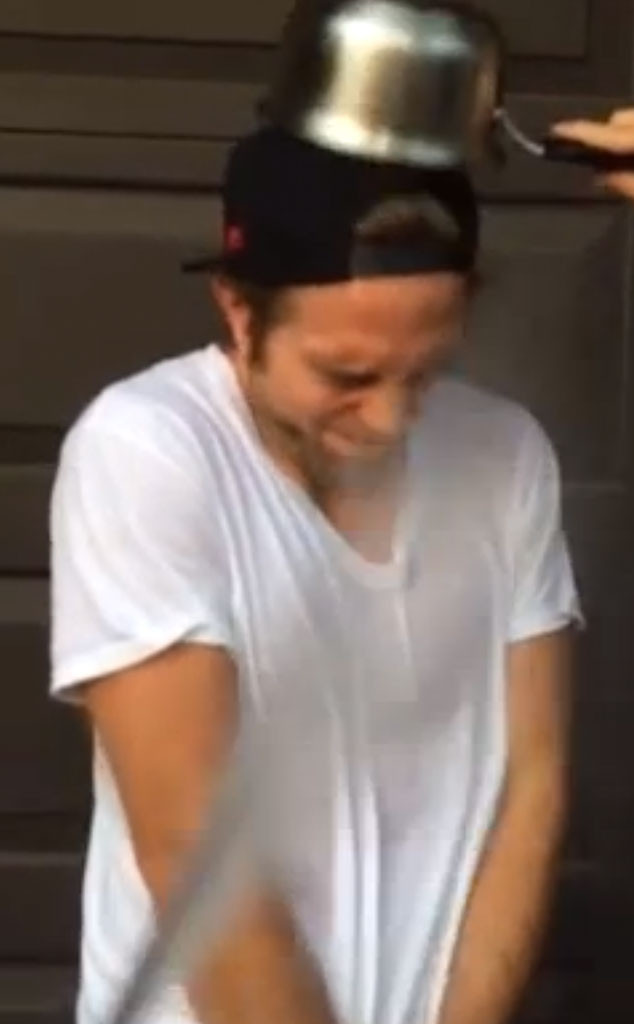 YouTube
No social media? No problem.
Hollywood hunk Zac Efron got wet yesterday for the ALS Ice Bucket Challenge and in turn nominated his famous pal Robert Pattinson. That obviously got fans excited—because who doesn't want to see the Twilight star get dumped on?—but many also wondered how we would see R.Pattz's video. After all, he's not on Twitter, Instagram or Facebook.
Luckily, Efron helped his buddy out and posted the clip for Pattinson, and what we saw is so hilarious and so adorable, we couldn't help but fall in love with Edward Cullen, er, Robert Pattinson's boyish charms all over again.