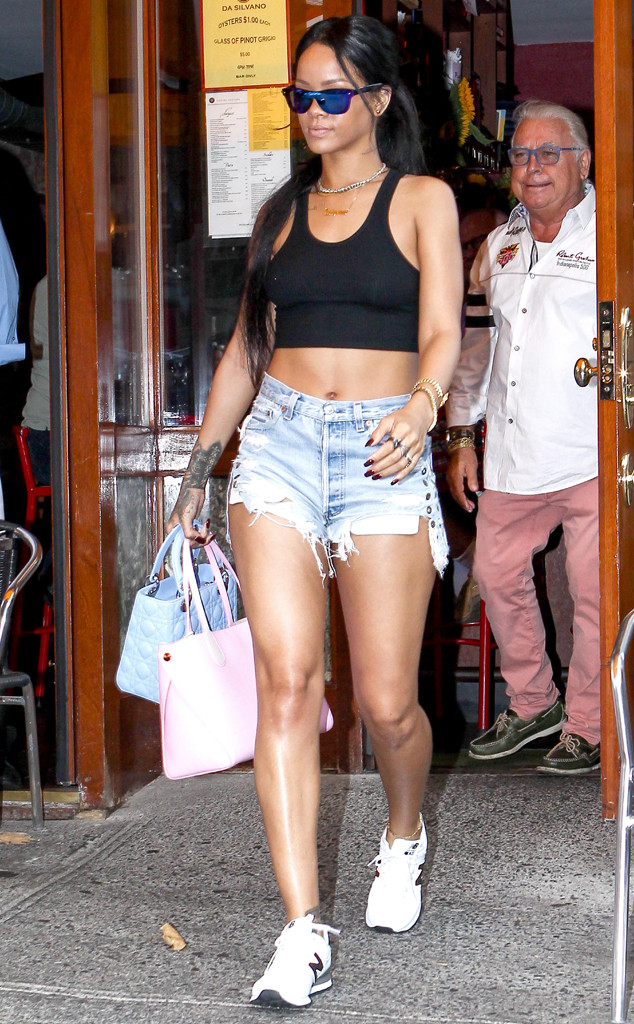 Wagner Az/AKM-GSI
Are they or aren't they?! It's hard to keep up!
Rihanna and Drake were spotted hanging out not once, but twice, this week—which is proof enough that these two are heating back up.
The duo hasn't been seen together for several weeks, after being nearly inseparable earlier this year, but it looks like things are all good between them.
RiRi and Drake both were photographed leaving New York City's Griffin nightclub on Tuesday night, even though the pair didn't appear to leave together.
A source tells us that the two "sat at tables right next to each other" and "were talking to each other" throughout.
Then just one night later, the Grammy-winning songstress attended Drake's concert in the Big Apple with her gal-pal Melissa Forde.