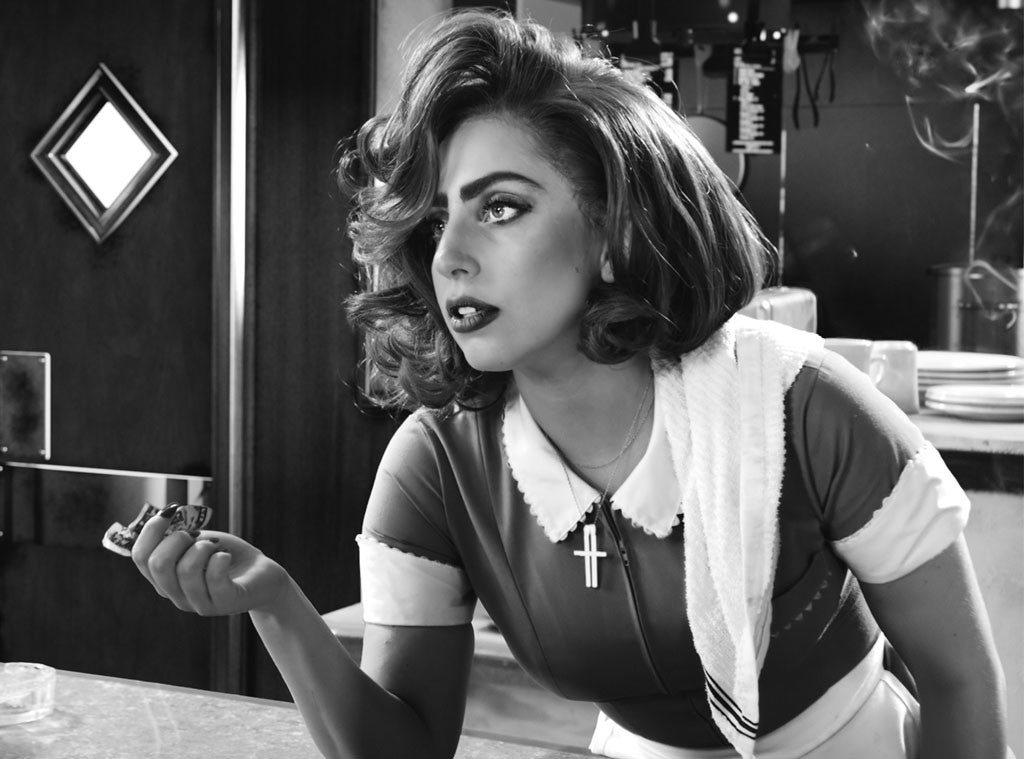 Dimension Films
After working with Lady Gaga on Machete Kills, director Robert Rodriguez knew she would have to be his new Sin City sequel.
"I told her she had to be in it," Rodriguez told me earlier this week at the movie's Hollywood premiere. "But we needed to find a role small enough that she could do while she was on tour. And then this one popped up."
He's referring to Gaga's role as a waitress in Sin City 2: A Dame to Kill For (in theaters tomorrow). We won't give it all away, but she shares some screen time with Joseph Gordon-Levitt.
"We were shooting and it was just a couple of days away," Rodriguez said. "She happened to be on tour in Houston, just a couple of cities away from us in Austin. She was ready. She brought her own wigs! I said, 'We're not going to have time to make a wig for you.' She showed up, we did the scene, she knocked it out of the park and then she was back on tour."
Rodriguez is certain Gaga could have a long acting career if she wants it. "She would be fantastic," he said. "The camera loves her. She's a great performer. She's performed twice for me now and I was blown away by her discipline. She studied acting before she became a singer and you could really tell."
Frank Miller, creator of the Sin City comics, added, "She totally transforms into the part she's playing to the point that it doesn't even feel like acting."
We can hear it now: "And the Oscar goes to…Lady Gaga!"
Now we want to hear from you. Excited to see Lady Gaga in Sin City? Leave your comments below.