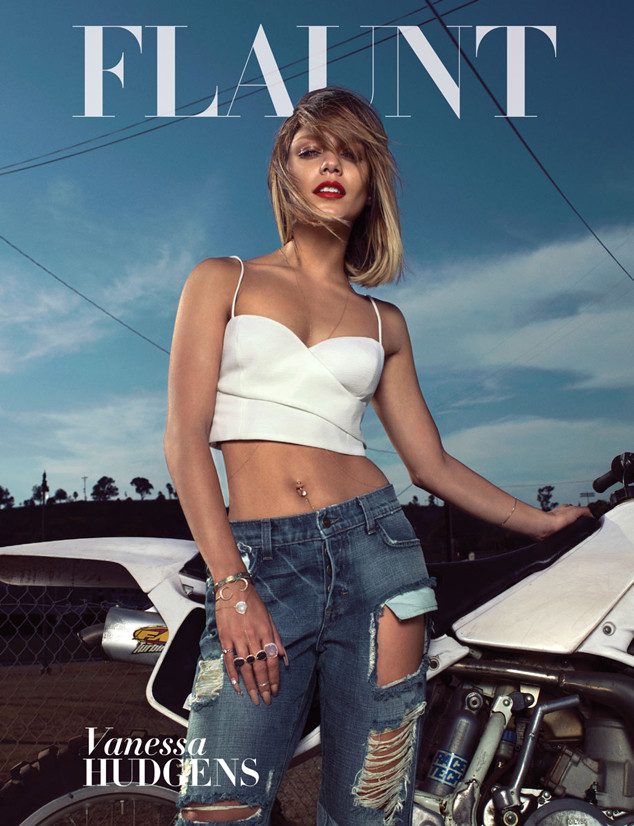 Stevie and Mada/Flaunt Magazine
Is that you, Vanessa Hudgens?!
The 25-year-old Gimme Shelter star graces the cover of Flaunt's back to school issue, and while she looks as fit and sexy as ever, she doesn't look quite like her normal boho-chic self!
Make no mistake about it, the bare, toned midriff and cleavage are V.Hudge trademarks, but the super-polished blond bob and smoldering (but not smiling!) stare seem a bit atypical for the High School Musical alum.
Then again, the fashion chameleon doesn't necessarily want to commit to any set style. As she told E! News last year, "I love fashion, so I love dressing up and playing with different looks!"