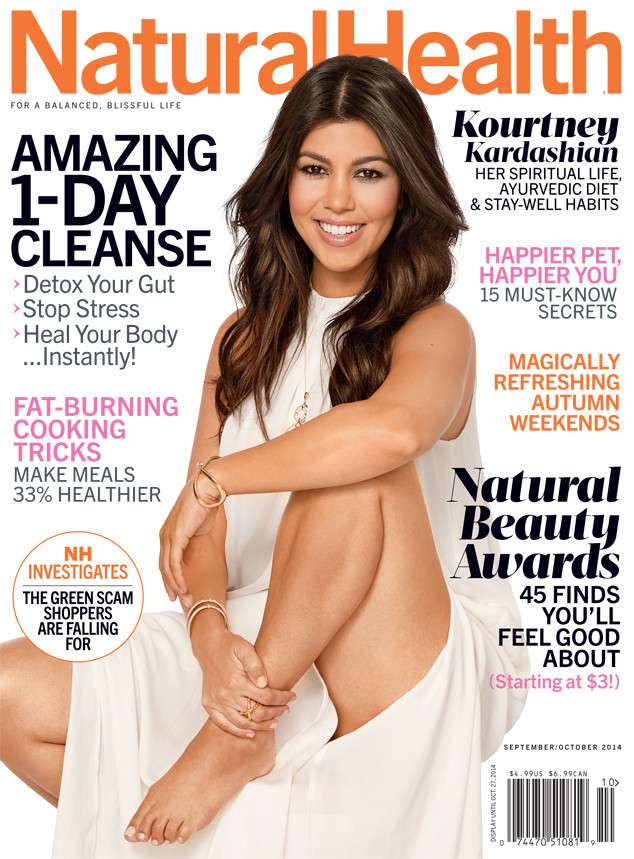 Natural Health
Kourtney Kardashian has some interesting pregnancy cravings!
In the latest issue of Natural Health magazine, the 35-year-old Keeping Up With the Kardashians star opens up about her family's clean eating habits and admits she allows herself some cheat foods to help her satisfy her cravings.
"I try to eat pretty healthy, but I think it's fun and important to listen to your cravings," Kourt dished. "I develop a thing for Nilla Wafer cookies every time [I'm pregnant]. I have no idea why! I've also been into cheese and pickle sandwiches. Everyone thinks I'm gross when I order them."