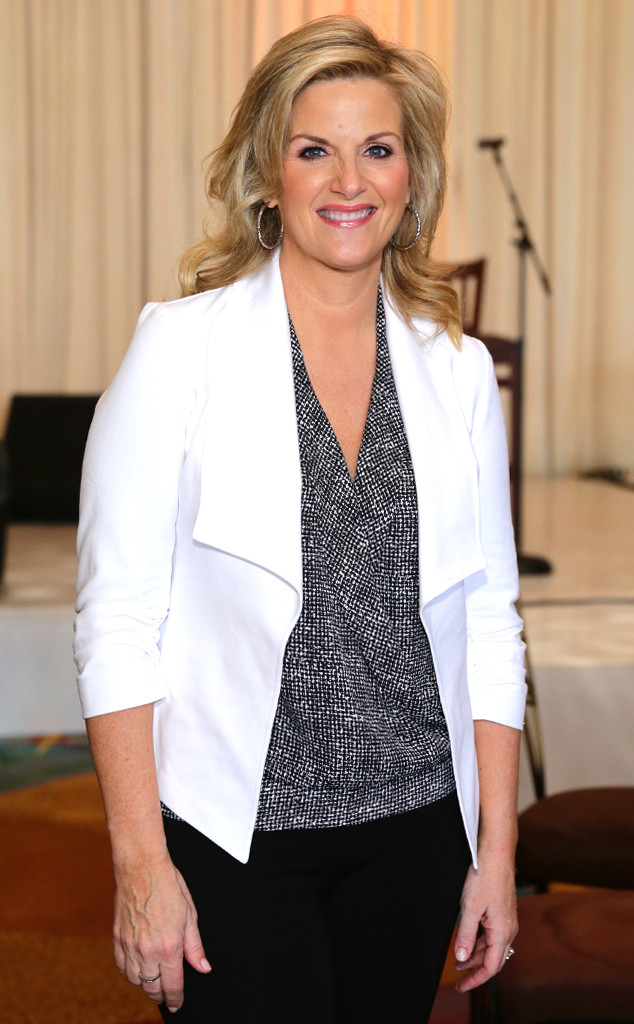 Neilson Barnard/Getty Images
It's about to be a big year for the Brooks-Yearwood household!
Trisha Yearwood just announced that she's about to drop her 12th studio album, PrizeFighter, after taking a seven-year break. She's also slated to hit the road with a tour following the release of her new music.
The comeback comes on the heels of Yearwood's husband, Garth Brooks, revealing that he's coming out of retirement with his own album and worldwide tour.
On Tuesday, Sony Music Nashville and RCA Records CEO Gary Overton expressed his excitement over the next phase of Yearwood's career.
"No one delivers a song with not only emotion, but a truly amazing voice—an angelic voice—there's a big hole in country radio in a lot of fans' hearts that are waiting for that voice to come back," he said at a press conference.
Yearwood echoed Overton's feelings and told the crowd: