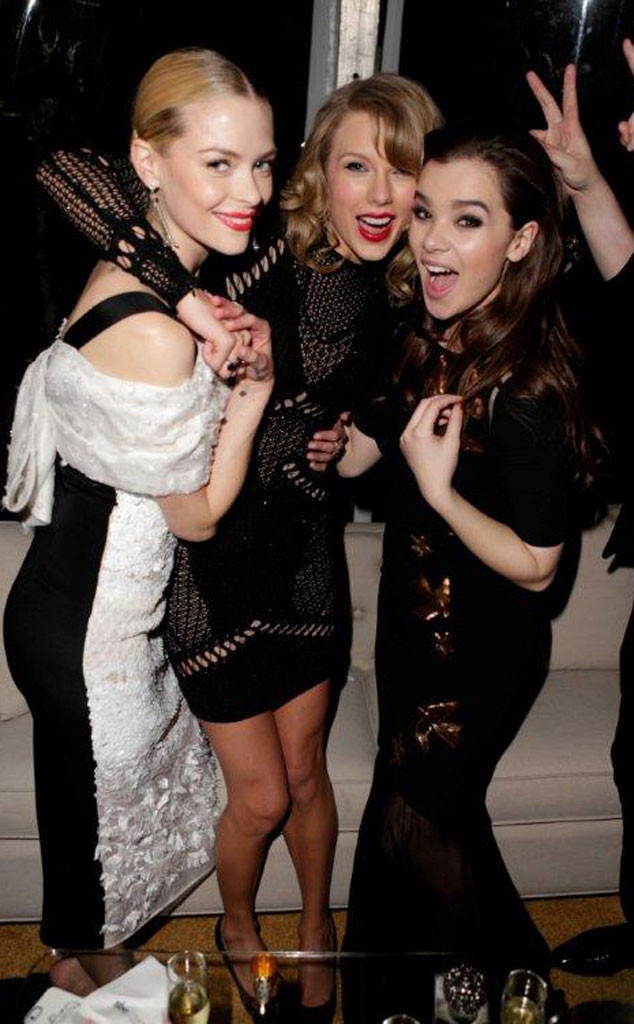 Jeff Vespa/Getty Images
Jaime King is one very blessed lady.
Not only is she beautiful, a Hollywood star, a mother and wife, but she's also besties with Taylor Swift.
And that means she's heard all of Swift's new album. You know, 1989, the one that's not out until October.
"This album, I could not tell you how amazing it is," the Hart of Dixie actress told me last night at the premiere of her new flick, Sin City: A Dame to Kill For. "I'm trying to wrack my brain to try to think of an album that I've loved this much in the past 10 years. It's very difficult for me to think of one that's so solid as an album, all the way through as a whole album."
When Swift revealed her new single, "Shake It Off," yesterday, she said that 1989 will be her first all-pop album.
"The thing is she's always been a pop artist," King said. "Her country music always transcended and had a pop element to it. I think all of her country fans will still love her and follow her and be with her."
King also told me about dancing with Taylor. "Trying to dance with her is like dancing with a ninja," she gushed as she made sharp karate-like chops above her head, to her sides and across her torso.
"She's the most fun, most loving, most wonderful and most generous friend and I feel very blessed to have her in my life," King said.
Too sweet!
One thing King wouldn't spill on is whom (i.e., which ex-boyfriends) Swift may be singing about on the new album. "Every song has to be personal," she teased. "Every song has to be about yourself or otherwise it doesn't come off as coming from a place of truth."
Watch:
Jamie King Explains Learning How to Twerk