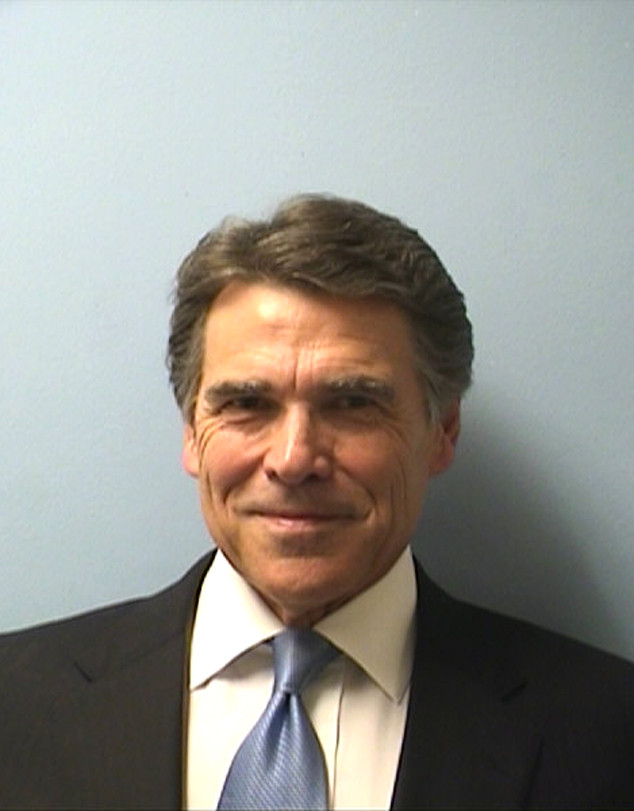 Courtesy of Travis County Sheriff
Call it a smug shot?
Texas Gov. Rick Perry was booked Tuesday on felony charges of abuse of official capacity and coercion of a public servant, the possible 2016 GOP presidential hopeful arriving at the Blackwell-Thurman Criminal Justice Center in Austin shortly before 5 p.m.
Part of the process, of course, involved being photographed—and the 64-year-old politician looked none the worse for wear. He barely looked troubled by his circumstances, in fact. His arraignment is scheduled for Friday.
Perry, whose supporters have more or less called the indictment a partisan witch hunt meant to mess up the governor's chance at another run for the presidency, has vowed to fight the charges.