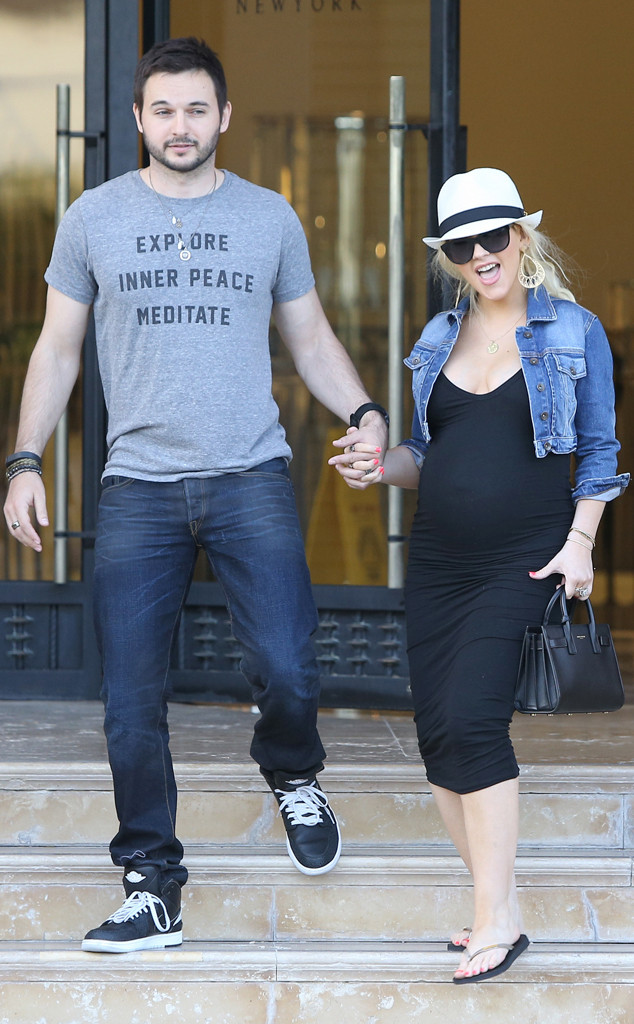 AKM-GSI
Christina Aguilera has always been known as a creative artist.
From her mesmerizing music videos to her unforgettable red carpet looks, the "Beautiful" singer has surprised her fans on more than one occasion.
And it was no different Sunday night when Christina named her newborn daughter, Summer Rain Rutler. According to those closest to her, however, The Voice judge simply wanted to be a bit creative.
"Christina wanted something different and unique for the baby's name," a source tells E! News. "She loves how Summer Rain Rutler flows together and thinks summer is an amazing time of the year. She has always been a more expressive person and a little bohemian who is inspired by words and daily life."
The source adds, "Lately, she has been all about being natural and she's been showing her softer side. Getting so into yoga really kick started her hippie side. She loves it!"