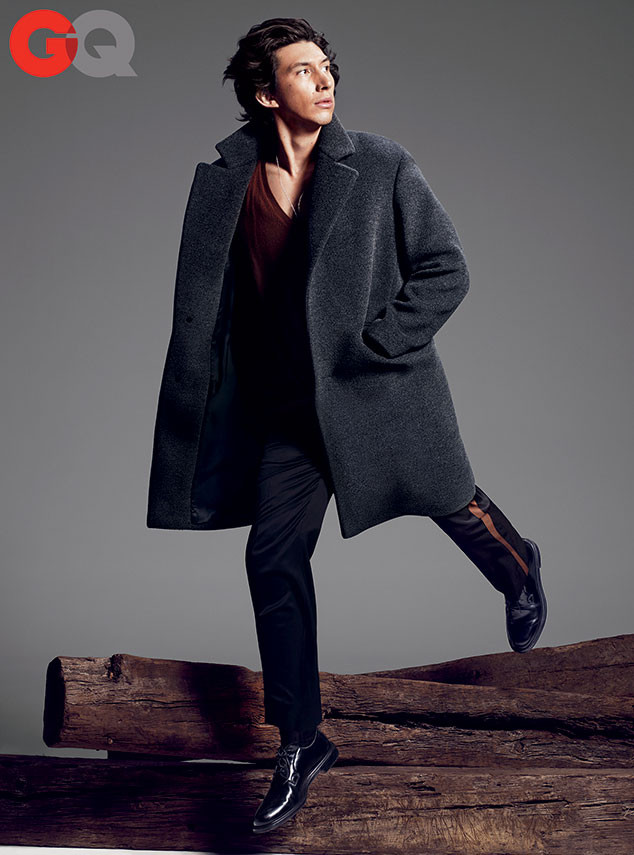 Paola Kudacki/GQ
"This kid is going to be one of the most formidable actors of his generation."
Director Shawn Levy has high praise for Adam Driver, star of the upcoming movie This Is Where I Leave You and GQ's September 2014 issue. Driver, who found fame via HBO's Girls, is dismissive of such praise. "That's nice of Shawn," he says. "He's, like, the kind of person who believes things will turn out good."
Whether he believes it or not, Driver is currently one of the most sought after actors in Hollywood. The actor, 30, will next appear in Jeff Nichols' Midnight Special, Noah Baumbach's While We're Young and Martin Scorsese's Silence. Oh, and Driver's been cast in J.J. Abrams' top-secret Star Wars: Episode VII.
Not bad for a kid from Mishawaka, Ind.
Driver's dichotomy makes him all the more intriguing. The son of devout Baptists, he sang in the church choir but also ran a fight club. He's reluctant to talk about his upbringing, however. "If I can, I'll skip the parents stuff," the actor says. "We have different views on the world. They have their life; I have mine."
He didn't tell his parents about Girls until after the second season.
"What was I going to tell them?" he says, laughing. "'I just masturbated on some girl's chest?'"