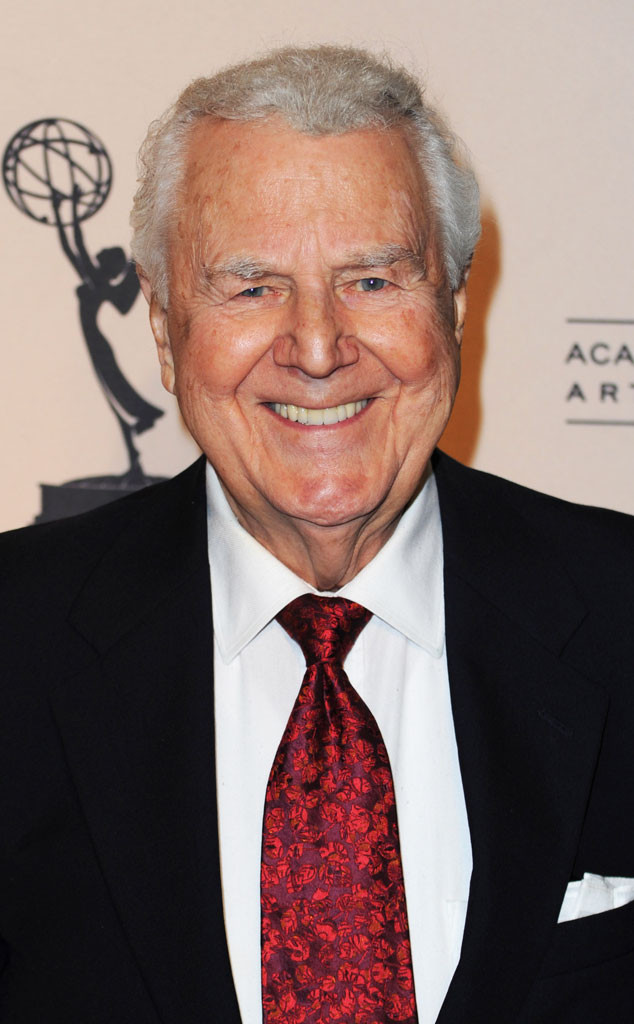 Frazer Harrison/Getty Images
Don Pardo, whose voice was heard for 38 seasons on Saturday Night Live, died Monday. He was 96. The announcer did voiceover work for SNL's opening montage, and he also contributed to several sketches.
Pardo was born on Feb. 22, 1918, in Westfield, Mass., and grew up in Norwich, Conn.
After launching his broadcasting career at a small radio station in Providence, R.I., Pardo moved to New York City in 1944 to begin his six-decade tenure as a staff announcer at NBC. He was an announcer for radio shows such as "Front Page Farrell" and "Pepper Young's Family." He eventually transitioned into television, announcing for Caesar's Hour, Jackpot, Jeopardy!, The Kate Smith Evening Hour, Macy's Thanksgiving Day Parade, NBC Nightly News, The Price Is Right, Three on a Match and Winning Streak.
On Nov. 22, 1963, Pardo was tasked with delivering the audio news bulletin to NBC TV viewers, first locally in New York and then nationally, that President John F. Kennedy, Jr. had been shot in Dallas.
In addition to his work with NBC, Pardo did countless commercial work. He also made a cameo appearance in Weird Al Yankovic's 1984 music video "I Lost on Jeopardy" and had a bit part as the "Guess that Tune" host in Woody Allen's 1987 movie Radio Days. He also performed with Frank Zappa.