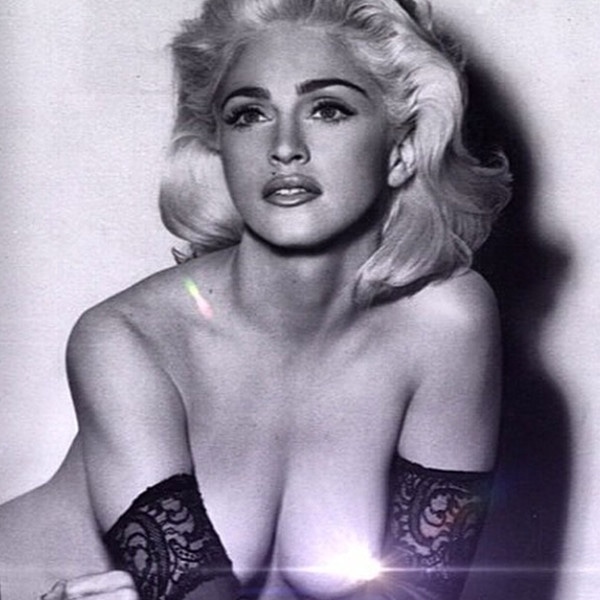 Instagram
You know Madonna wasn't about to let her 56th birthday come and go without doing something big!
The singer posted a number of photos from her sexy (of course) party over the weekend, but she first kicked off her special day with a gorgeous, topless photo of her from the '80s. "In my Birthday suit! The girl cant help it! Thanks for all your good wishes!!!! #grateful #livingforlove," she wrote.
The festivities continued with an elaborate burlesque-themed party, that included her family and model pal Kate Moss. In the fun photo of the duo, Madge wrote, "Bow down Bitches! #whatitfeelslikeforagirl."
However, Madonna did run into a little bit of trouble during her birthday fun. It turns out, Instagram cracked the whip on one of her naughtier photos that showed off some nipple (no, not hers).
The picture was taken down, but the superstar fought back with another picture of the beautiful woman covering her breasts and the caption, "Instagram can take away our nipples but they cant take away our fun!!!! #hypocrisy #unapologeticbirthdaybitch."
Of course, this outspoken star isn't a stranger to a little social media controversy. She recently shared a super-sexy and explicit Instagram selfie which consisted a racy crotch shot. "Getting ready for my B-day! Yes we hang our dresses in the bathtub!thanks D&G! #unapologeticbitch," Madonna captioned the pic.