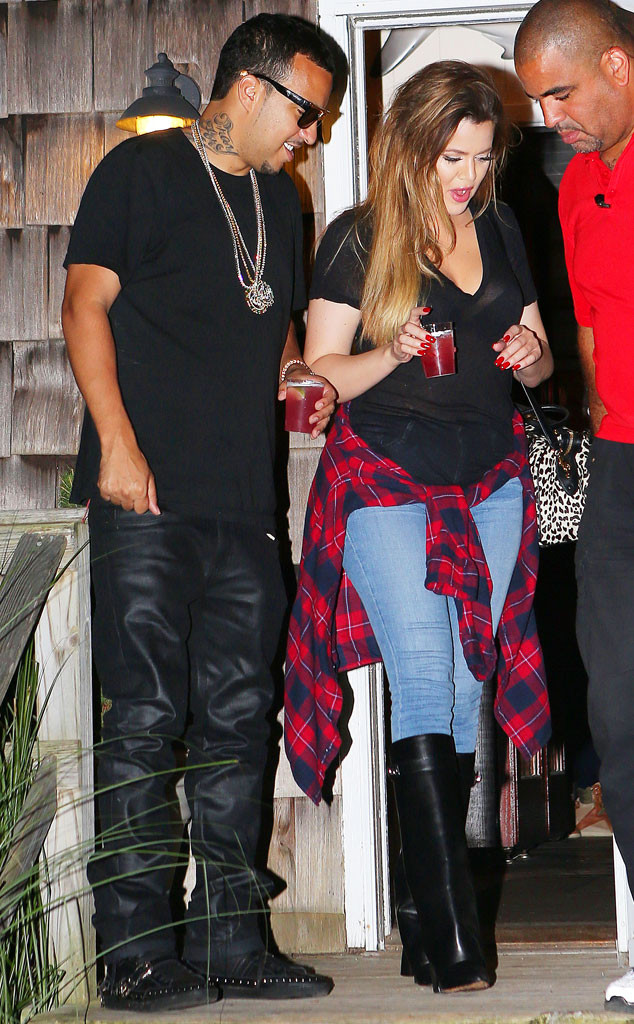 XactpiX/Splash News
French Montana said some things recently that made a lot of people feel a certain way. Well, except Khloe Kardashian...or so it seems.
The Moroccan-born rapper gave an interview to Billboard magazine last week where he apparently admitted to riding on the E! star's coattails, confessing that he hopes to generate more fame after dating such a well-known celebrity. "I want to capitalize on it," he told the mag. "I'll get a fan base from everywhere. I just hope I'll be able to connect with everything that's going on."
Um, OK? Some fans weren't sure how to react to this statement, while others started to blast French on social media, but it looks as though the one person who should be affected by this, doesn't really care.
The night following the interview's release, Khloé tweeted, "It's amusing to me that Y'all think I don't see it. I was the first one to see it. I just don't care."