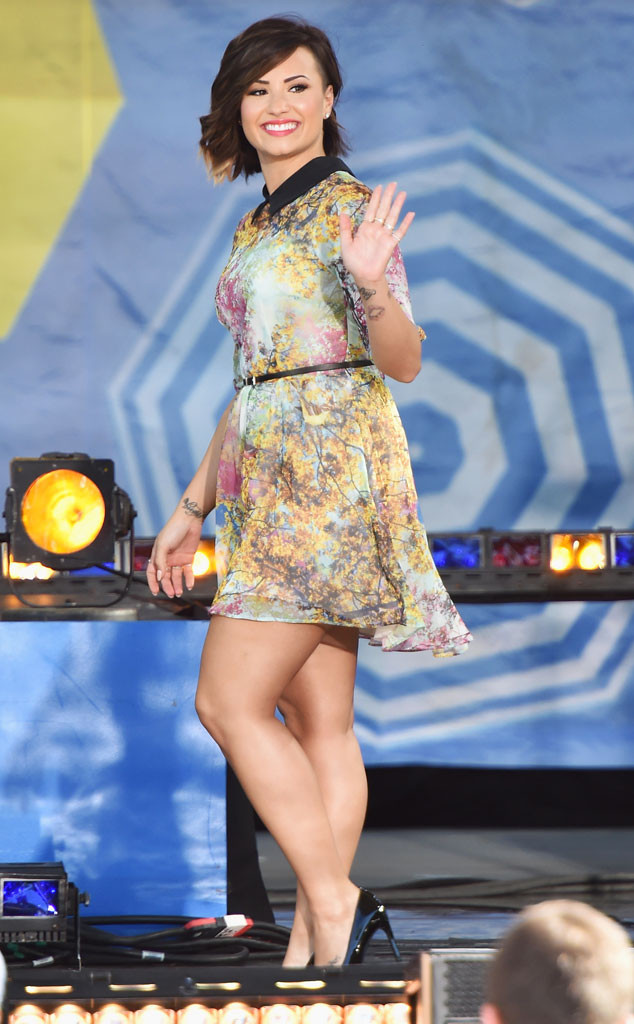 Mike Coppola/Getty Images
It's no secret that Demi Lovato is an open book.
The 21-year-old inspirational starlet, who has always been forthcoming when it comes to her hardships, took a moment to chat with E! News on Monday, dishing on everything from her recent collaboration with Nick Jonas to her thoughts on mental illness as well as her mission to help fans "feel comfortable in their own skin."
"I've struggled a lot with mental illness and bipolar disorder…Just because I'm a pop star doesn't mean that everything is perfect," the "Heart Attack" singer told E! News while promoting her Clean & Clear See the Real Me campaign, which aims to empower girls across the country and provide a platform to show the world their true selves.
Lovato has long been an advocate for being true to who you are. She recently spoke out about the "shame and silence" surrounding mental illness in the wake of Robin Williams untimely death, calling herself "living proof that someone can live, love and be well with bipolar disorder when they get the education, support and treatment they need."