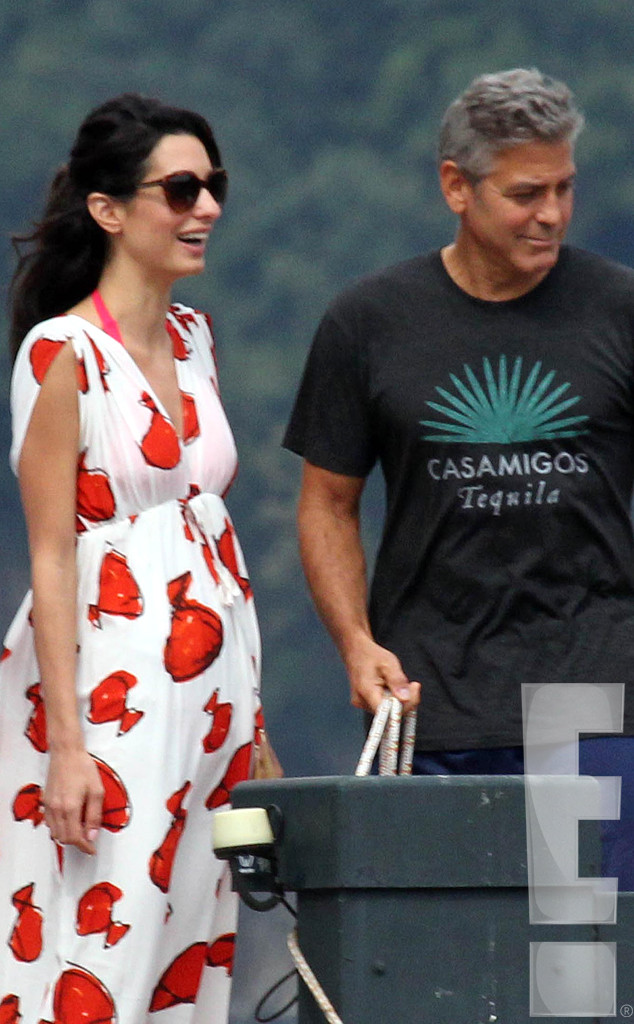 RAMEY PHOTO AGENCY
George Clooney and Amal Alamuddin's wedding day is getting closer!
The 53-year-old actor and his fiancé will likely marry next month at his Lake Como home Villa Oleandra in Laglio, Italy, multiple sources in the area tell E! News.
"George has always loved Como, he finds it very peaceful and relaxing and now Amal has fallen in love with the area as well," a source tells us. "They want to start their married life there with the beautiful lake as a backdrop. George's home on the lake is like a very well oiled machine. He has the local mayor fully on his side and the locals too and he can ensure that press and paparazzi are kept away."
"Doing the wedding in another area of Italy would involve too many people that he doesn't know or trust and George wants to make sure that Amal and both their families enjoy the big day," the source adds. "They want it to be about them celebrating their love and respect for each other with their loved ones watching. And they can do that in Como while keeping everything fully under their control."