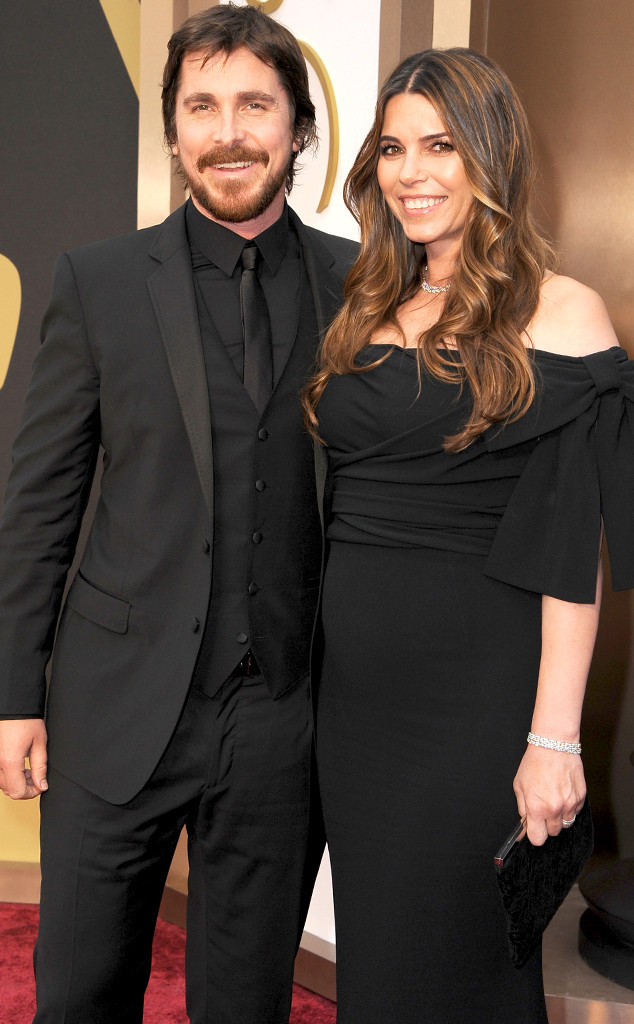 Steve Granitz/WireImage
UPDATE: Bale's rep has confirmed that the couple had a baby boy.
_________________________ 
Christian Bale is now another kid's hero!
The Dark Knight Rises star and his wife, Sibi Bale, have welcomed their second child together, E! News exclusively confirms.
We were first to report, shortly after the Oscars, that the actor's wife of 14 years was pregnant. They are also parents to a 9-year-old daughter.
Sibi, meanwhile, was photographed looking more like her pre-pregnancy self in L.A. on Sunday. Bale is fiercely protective of his personal life—in fact, the actor's never confirmed his elder child's name. Over the years, however, he has boasted about his happy home life.
In a 2008 Parade profile, he copped to being a silly dad. "I'm a court jester," Bale revealed. "My wife and daughter come with me on location. It's the most ideal mix. These wonderful distractions actually make me better at what I do."
Bale made similar comments while speaking to The Insider in 2009. "It's all about my girls, my wife and my daughter," the Academy Award-winning actor said. "I carry a picture of them with me all the time."
In 2010, Bale got even more candid about fatherhood in an Esquire feature. "The last few years of my life have been spent just watching animation—for my daughter—and getting a kick out of that. I love anything that she likes. If she's getting a kick out of it, I love it," the Fighter actor, 40, said. "I find myself tearing up at the most ridiculous things now, sitting next to my daughter while she's watching a movie. Me and my wife look across at each other like, 'Oh my God! Are we really doing this? Yes we are!'"
No doubt they'll be doing the same with Baby No. 2!
Bale next appears in 20th Century Fox's Exodus, which hits theaters Dec. 12.