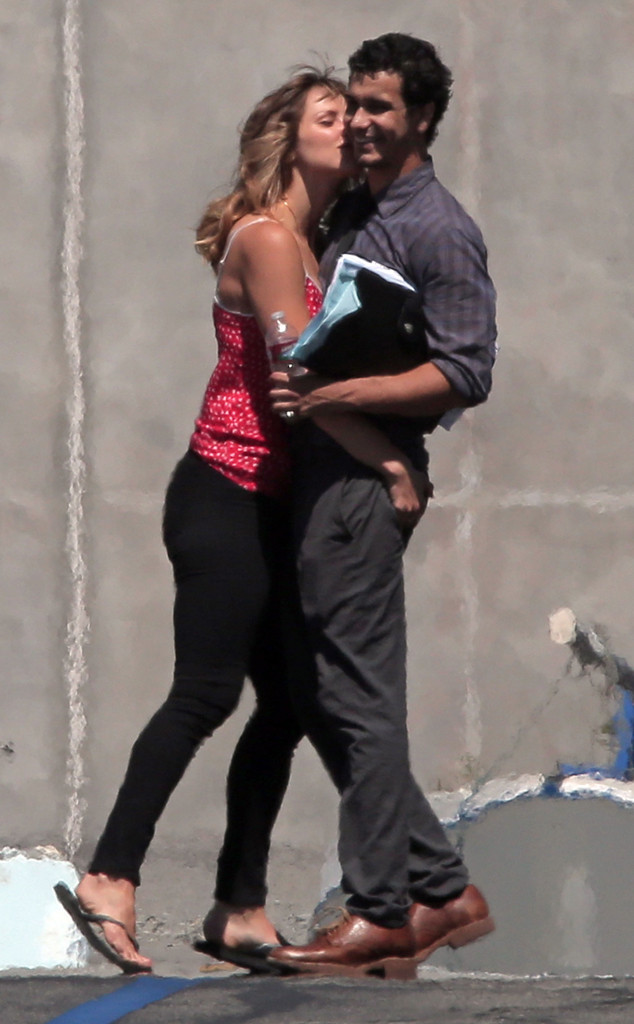 KVS, PacificCoastNews
Katharine McPhee may be in the middle of divorce drama with her ex Nick Cokas, but the former American Idol contestant was just photographed kissing none other than her Scorpion co-star Elyes Gabel.
The two were spotted getting cuddly with one another on the CBS lot during a break from filming.
The latest PDA pics comes on the heels of McPhee's ex filing new divorce papers contesting her original date of separation just last week.
McPhee originally filed for divorce from her husband of nearly six years in May of this year, and claimed that the two had split in March of 2013.